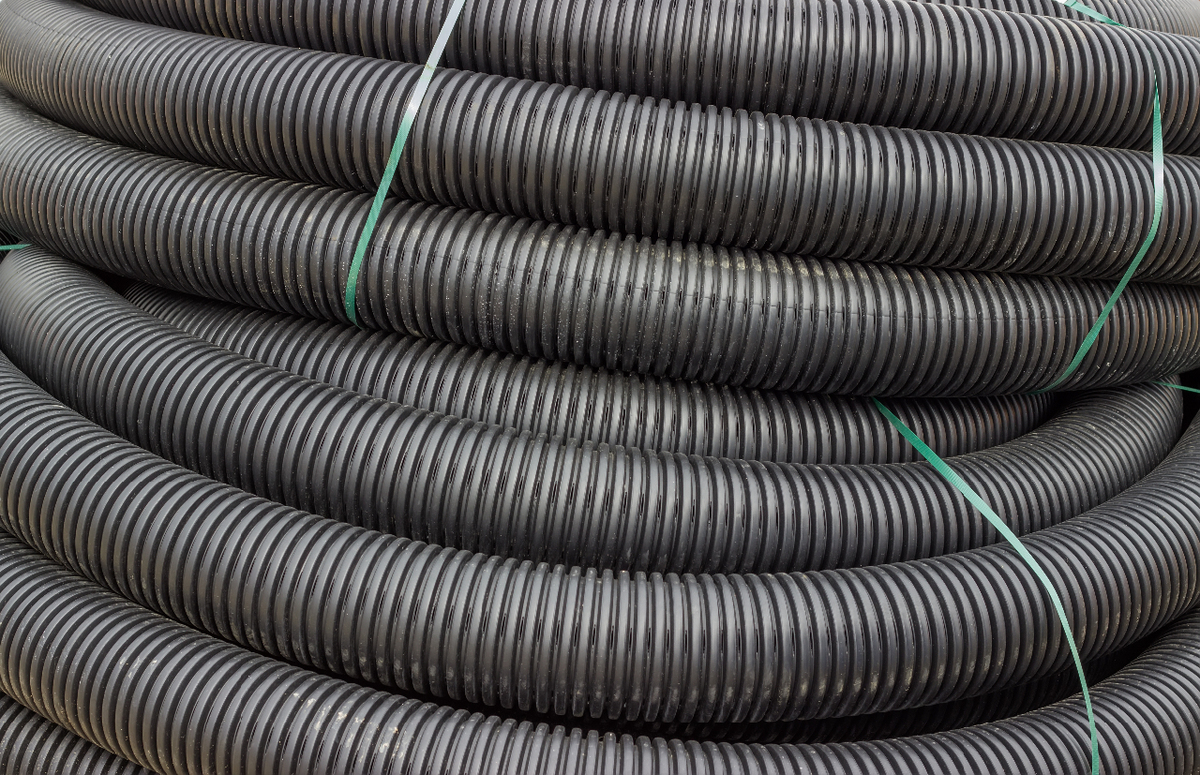 Can your metal parts withstand the outdoor elements? What about harsh fluids or chemicals?
When the part specifications call for a tough exterior, nylon coating could be your answer.
…We know what you're thinking. No, we don't mean the nylons you wear on your legs — but rather the synthetic polymers used to produce durable powder coatings for all kinds of metal components.
But as you'll see, we are talking about beans.
What are Nylon Coatings?
Nylon was a breakthrough in the area of the human-made polymers. Since it hit the commercial market back in the 1930's, nylon has been well known for its applications in textiles — hence why stockings are so often called nylons.
But nylon is a highly versatile material with a whole world of applications beyond synthetic fabrics. Nylon can be melt-processed into all kinds of shapes or films, mixed with various additives, or processed into nylon powders and used to powder coat metals.
The most tried-and-true nylon powders are Nylon 11 and Nylon 12. These two materials are widely used to coat metal parts in just about every imaginable industry — automotive, textiles, medicine, sports and furniture, to name just a few.
Types of Nylon Coatings: Nylon 11 and Nylon 12  
At first glance, Nylon 11 and Nylon 12 look practically identical (at least in powder form.) But these unique coating materials have very different qualities.
The numerical labels — 11 and 12 — refer to the number of carbon atoms in the molecular building blocks of each material. These carbon atoms are what gives each type of nylon coating its respective qualities. To choose the right powder coat for your product, it's important to know the difference between different nylon coatings.
Here's what Nylon 11 and Nylon 12 have going on beneath the surface.
What is Nylon 11?
Nylon 11 is composed of high-strength macromolecules called polyamides. You don't hear the term very often, but polyamides are all around us! Wool and silk are both polyamides, as are synthetic materials like Zytel and Kevlar.
Unlike other human-made polyamides, Nylon 11 is made from renewable raw materials — specifically, castor beans. This makes it a rare, bio-based engineering plastic derived almost entirely from biomass materials. How's that for a low environmental impact?
Nylon 11 Applications
Chances are that you've come across this incredible material and not even known it.
In addition to powder coating, Nylon 11 is used to make shuttlecocks, brush bristles, filters, connectors, clips, racquet strings and even lingerie! Its unique qualities make it ideal for so many industries and applications.
As a powder coat, Nylon 11 is notable for its good elasticity, high elongation and high impact resistance. And that means what?
High elongation at break means the part can be bent or shaped with little to no breakage to the coating.
Elasticity means that if an outside force distorts the coating, the coating will revert back to its original shape once that force is removed.
Impact resistance is how tough the coating is. Nylon 11 is tough.
On top of all this, Nylon 11 has superior thermal resistance, meaning it performs well in super-hot environments like the engine of your car.
Nylon 11 can be applied using electrostatic spray or dip coating in a fluid bed.
What is Nylon 12
Nylon 12 is a durable nylon polymer that stands apart from Nylon 11 in several important ways.
To start, Nylon 12 is not made from beans, but rather from petroleum sources. It is stiffer and denser than Nylon 11, with a slightly lower melting point.
Most importantly, Nylon 12 is exceptionally strong, with strong resistance to cracking even in sub-zero temperatures. It also boasts superior resistance to UV rays. All in all, Nylon 12 performs better than Nylon 11 in extreme climates and temperatures.
Nylon 12 Applications
Nylon 12 is the go-to material for packing materials and films in the food production, pharmaceutical and medical industries. Automotive manufacturers also use Nylon 12 to prepare oil and gasoline-resistant parts since it resists chemicals and absorbs little to no moisture.
You'll also find Nylon 12 as a bulking and opacifying agent in cosmetic and personal care products. We weren't kidding when we called nylon versatile!
As a powder coat, Nylon 12 is excellent when it comes to protecting parts from the widest range of chemicals. It effectively resists hydraulic fluids, oil, fuels, grease, saltwater and solvents. It's also a top performer in conditions where the temperature dips below freezing.
Ask the Nylon Coating Experts
Still have questions about nylon coatings? At Plastico Industries, we work with Nylon 11 and Nylon 12 daily. Send us your question and we'll have an expert contact you as soon as we can.