BARREL TUMBLING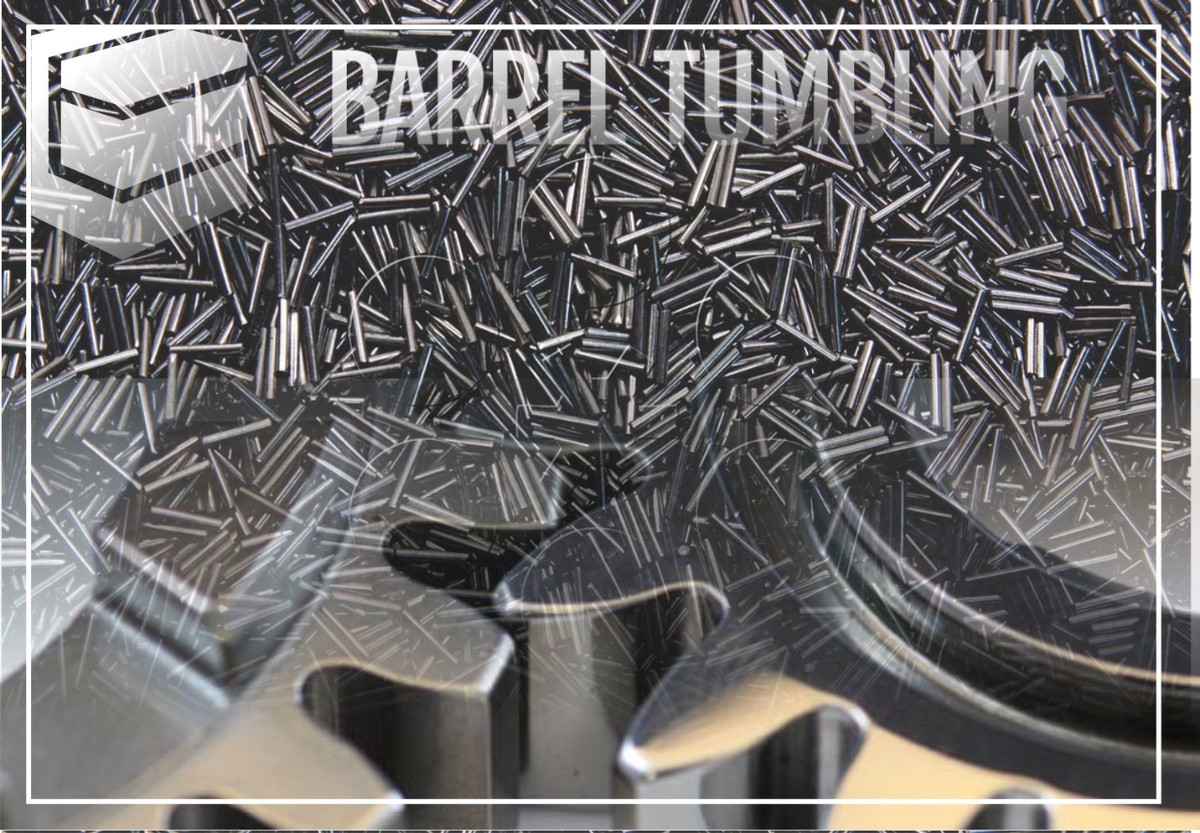 Latem Industries utilizes barrel tumblers to achieve a variety of finishes. From a clean edge break, to oil and rust removal, and even polishing, machine tumbling is a very effective and cost efficient process in mass metal finishing.
Parts are placed in a horizontal tumbling barrel, mixed with cleaning compounds and rust inhibitors. The barrels are then rotated at speeds of between 20 to 40 RPM for a predetermined amount of time, depending on the desired finish. Our process is developed and scrutinized by our team of Engineers and Lead Hands.
The barrel lifts and moves the parts, and as they move, the pieces brush repeatedly against one another until the desired finish is achieved.
Click Here to Contact Us for a Free Quote
Some common finishes from barrel tumbling include…
radiusing
deburring
cleaning
rust removal

edge breaking
removing heat treat scaled
de-flashing
brightening parts
Metal Polishing
is achieved at Latem using a high speed barrel tumbler. While this is a tumbling process, the barrels allow for keeping parts completely separate from one another, thus avoiding nicks and scratches. Combining compounds and media with the G Forces allow us to produce a high luster finish on metal parts.