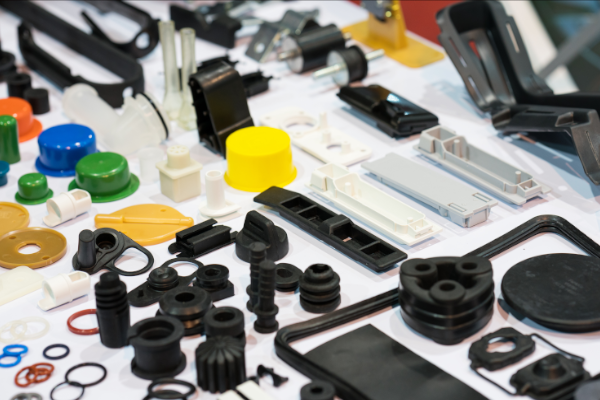 3D printing, once considered the stuff of science fiction, is finally here! The potential applications of 3D printing are practically endless: from modeling and prototyping to direct production of custom parts.
But there's an important catch: almost all 3D printed parts require some secondary finishing before the part is ready for its next stage.
The truth is, 3D printing is still in its infancy. It needs some help in order to truly be viable for mass production. And Latem Industries, always looking forward, is here to assist!
3D Print Finishing: Smoothing, Refining and Adjusting
The 3D printing process builds a three-dimensional object from a computer-aided design (CAD) model, usually by successively adding material layer by layer. This is also known as additive manufacturing, in contrast to subtractive manufacturing (CNC machined parts).
These parts are usually manufactured in small batches, in a relatively quick time frame. The parts can range from basic shapes to intricate patterns. 
 Finishing may be required to:
Change the appearance of the surface
Smooth out the surfaces of the part
Improve its life cycle
Adjust size and shape
What's The Best Way to Finish 3D Printed Parts?
There are multiple methods or techniques that can be used on 3D printed parts.  The best method depends on the raw material of the part, the requirement needed and pricing.  Latem Industries offers several different processes to finish 3D printed parts.
1. Shot Blasting
Most companies use manual sanding to smooth out the surface of a 3D printed part. However, this is not very time efficient, nor can you sand interior or hard-to-reach areas 
Shot blasting is a much quicker, more thorough option that can easily reach difficult areas. In a shot blasting process, the 3D parts are placed in a chamber and blasted with small particles. The particles gradually smooth out the parts' surfaces and remove rough edges.
Blasting will give you a uniform finish with a matte surface. Blasting also increases adhesion of coatings that may be applied to the 3D part. 
2. Shot peening
Similar to blasting (and often done using the same shot blasting machines) shot peening will strengthen the part and help to extend its expected life cycle. 
Shot peening removes tensile stress and replaces it with compressive stress, making the surface stronger. Imagine a blacksmith hammering a metal object, i.e shield, sword or horseshoe. This is how peening was performed manually! 
In a shot peening process, the 3D printed parts are bombarded with smooth, round shots that act as tiny ball-peen hammers. Gradually, the surface of the parts become stronger and more resistant to cracks or fatigue. We can also use shot peening to give the parts a textured surface.
Latem has machines to do this automatically, shortening process times, which in turn reduces cost.
3. Vibratory Finishing
Vibratory systems allow you to process and polish small or delicate 3D parts singularly or in batches.
In a vibratory finishing process, the 3D printed parts are placed in a large bowl containing abrasive media and cleaning agents. The bowl vibrates to agitate the media while rotating in a circular motion. This gentle motion polishes the parts while smoothing their edges and surfaces.
Depending on the raw material, it is possible to polish your 3D printed components to a very shiny or even mirror-like surface!
4. Tumbling
Tumbling is ideal for small 3D-printed parts post-processing. In a barrel tumbling process, the 3D printed components are placed in a large barrel that also holds abrasive media and cleaning agents. Multiple parts are run at once, gently rubbing against one another, or other media, resulting in a smooth finish. 
The benefits of tumbling include speed, consistency and versatility: depending on your choice of abrasives and media, it can be used to produce a wide range of finishes. The process can take minutes up to hours depending on the product and the finish required.
Mass Finishing 3D Printed Parts
Need to give your 3D printed components a finishing touch? At Latem Industries quality and speed are our priority! Contact us online or call us toll-free at 1-888-664-9998 to find out how we can help you improve the finish of your 3D parts.