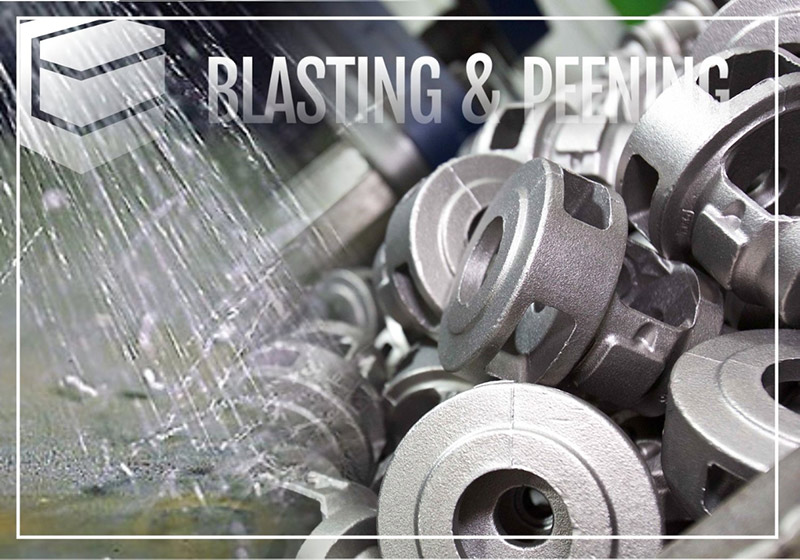 Shot blasting and shot peening are common processes in the manufacturing world. If the industry uses metal parts, chances are it relies on shot blasting and peening to make things work.
What is the difference between shot blasting and shot peening? While similar, the two are distinct processes with different goals. Read on to learn what sets them apart.
What is Shot Blasting?
Manufactured metal parts aren't ready for use right out of the mould. They often need a coat of paint, powder coating, or welding work. But before this can happen, the surface of the metal part must be clean.
Shot blasting prepares metal parts for further processing like painting or powder coating. This step is necessary to ensure the coat adheres properly to the part. Shot blasting can clean off contaminants like dirt or oil, remove metal oxides like rust or mill scale, or deburr the surface to make it smooth.
How Shot Blasting Works
Shot blasting involves shooting a high-pressure stream of abrasive material (also known as shots or blasting media) against the surface of a metal part. Depending on the application, the shots may be propelled by a pressured fluid (like compressed air) or a centrifugal wheel (known as wheel blasting).
The shape, size and density of the shots will determine the final results. Types of metal abrasives used in shot blasting include steel grit, copper shots, and aluminum pellets. Other methods of shot blasting use silica sand, glass beads, synthetic materials like sodium bicarbonate (baking soda), and even agricultural materials like crushed kernels.
What is Shot Peening?
To explain shot peening, one must first understand the general notion of peening. It is possible to strengthen the material properties of metal by applying stress to its surface. This expands the surface of the metal, creating a layer of compressive stress and relieving tensile stress in the piece.

Working the surface of metal to increase its strength is called peening. The traditional method involves striking the metal with a ball-peen hammer, which is inefficient in a large-scale manufacturing setting. Today, most industries employ mechanical shot peening instead.
How Shot Peening Works
Shot peening and shot blasting both involve shooting a stream of material against the part's surface. The biggest difference between shot blasting and shot peening is the end result. Shot blasting uses abrasives to clean or smooth the surface to prepare it for processing; shot peening uses the plasticity of metal to prolong the life of the part.
In shot peening, each shot acts as a ball-peen hammer. The process makes the surface of the metal part stronger and more resistant to cracks, fatigue, and corrosion. Manufacturers can also use shot peening to give the piece a textured surface.
Like with shot blasting, the choice of shot depends on the application. Shot peening usually involves steel, ceramic, or glass shots. The material is reusable, making it an efficient and cost-effective process for strengthening metal parts.
Shot blasting and shot peening are both critical steps in the metal manufacturing process. Often, a part will undergo both before it's ready for use.