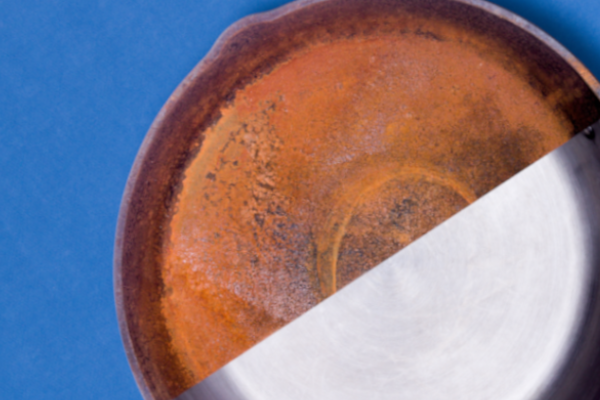 Washing is a crucial step in the process of preparing parts for coating or welding. For many types of parts and components, ultrasonic cleaning is the safest and most effective way to get the job done.
However, since ultrasonic cleaning is just one of many different parts washing methods at your disposal, you'll want to understand how it works before deciding whether it's the best solution for you!
Here are our answers to the most frequently asked questions we get about ultrasonic cleaning: how ultrasonic cleaning works, when it's ideal, and whether it's really effective compared to the more heavy-duty alternatives.
What Is An Ultrasonic Machine and How Does It Work?
Ultrasonic machines use transducers and electric ultrasonic wave generators to generate high-frequency sound waves.
Typically, the transducers are made from piezoelectric crystals, which change in size when electrical voltage is applied.
These devices effectively convert electrical energy into mechanical/sound wave energy, which radiates through a cleaning tank or 'tub' in the ultrasonic machine.
How Does Ultrasonic Cleaning Work?
The high-frequency sound waves generated by the transducers and wave generators are transmitted in a liquid solution of water and solvent base, causing cavitation.
Cavitation is simply the implosion of the solution molecules resulting from the transmission of high-frequency sound (pressure waves) through them. This extremely high pressure variation over a very small area causes a great deal of agitation on the surface of parts submerged in the solution.
The surface agitation or "micro-scrubbing" in an ultrasonic cleaning system is highly uniform throughout the surface (including blind holes and part internals) since the agitation is formed in the solution in which the part is placed. This allows the part or component to be cleaned inside and out, regardless of its geometry!
To break it down step-by-step, the ultrasonic cleaning process goes like this:
Place the part(s) you want cleaned into the tank of the ultrasonic machine.
Fill the tank with enough liquid (water or a cleaning solution) to submerge the part(s).
Close the tank and activate the ultrasonic machine.
Inside, the transducers and electric ultrasonic wave generators cause the tank to vibrate and produce cavitation. This pressure forces dirt, rust and other contaminants loose from the part(s).
About 5 minutes later, the tank's contents are clean and ready to be coated!
Which Parts Are Ideal for Ultrasonic Washing?
Virtually any kind of part or component can benefit from ultrasonic cleaning, but it's the more fragile or complex parts that were really made for this method.
Unlike vibratory or tumble cleaning, the gentle-but-thorough ultrasonic cleaning process does not force the parts into contact with one another. As a result, there is no change to the parts' appearance or composition. Tumble cleaning and vibratory cleaning, on the other hand, are both purposely aggressive processes that benefit from the parts making contact with each other and/or the finishing media.
Ultrasonic wash is also ideal for single large components. At Latem Industries, our ultrasonic tanks can accommodate parts up to 4' long and 2.5' wide.
Can You Remove Rust With An Ultrasonic Wash?
Latem Industries has a proprietary process that allows for the removal of rust from parts or components using ultrasonic wash. As rust or corrosion can occur on virtually any part, the ultrasonic wash quickly and efficiently removes rust from fragile parts or those with complex geometries.
In fact, ultrasonic cleaning not only removes corrosion, but also completely neutralizes rust, returning the parts to their original, perfect finish!
Need Ultrasonic Cleaning? Talk to Canada's Mass Finishing Experts!
From large and complex to small and delicate, Latem Industries has a cost-effective cleaning solution for every component. To discover more about ultrasonic wash or receive a no-charge quotation, contact us online or by phone at 1-888-664-9998. We look forward to helping you get the perfect finish!