Imagine processing and shipping thousands of parts to your customer – only to discover your shipment was rejected due to rust.
Rust or corrosion is a significant issue in manufacturing facilities large and small, impacting resources and increasing operating costs. Rust is difficult to prevent and nearly impossible to anticipate on manufactured parts.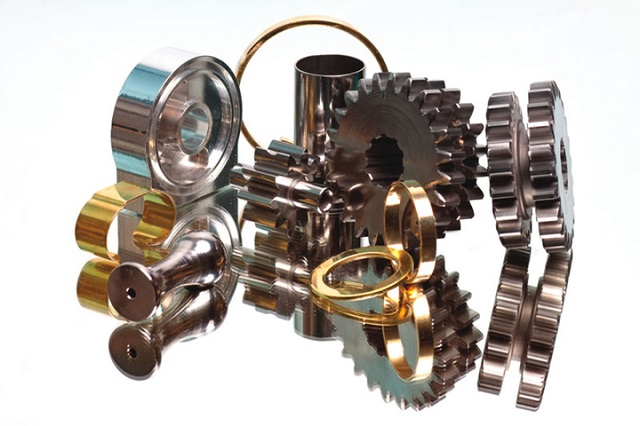 When rust occurs, leading manufacturers look to Latem Industries for metal finishing solutions. Here's how we can help.
So, What Exactly Is Rust?
Rusting is the common term for corrosion of iron and its alloys, such as steel.
Rust is an iron oxide (usually a red oxide) that forms when iron and oxygen react in the presence of water or air moisture. There are several types of rust that form under different circumstances and are distinguishable visually and by spectroscopy.
Surface rust can be spotted or flaky and does not protect the underlying iron, which enables the oxide to grow. With enough time, oxygen and moisture will eventually convert an iron part entirely to rust and disintegrate it.
How Latem Solves the Problem
Latem Industries uses various processes to remove rust or corrosion from processed parts:
The best process for removing rust from mass quantities of parts is often determined by the extent of the corrosion and the geometry of the part.
For minor rust problems around your home or workshop, you can try using this simple home solution: salt + lime. Sprinkle a little bit of salt on the rust, then squeeze the lime over the salt until it is soaking. Let the mixture sit for 2-3 hours and then remove the rust with the lime rind. This can also be done with a lemon, but we like the salt and lime a little more because they double as margarita ingredients.
Mass Metal Finishing Solutions for Rust or Corrosion
Latem (metal spelled backwards) has the capacity to clean away rust from millions of parts daily. Whether the part is the size of a thimble or as large as a sheet of steel, we have the best processes available to quickly and cost-effectively remove rust.
Once the rust is removed, we treat each and every piece with a rust inhibitor.
So, when rust impacts your operations, call Latem or use the easy Get a Quotation link on our web page.