And that puts Plastico Industries in Cambridge, Ontario amongst royalty.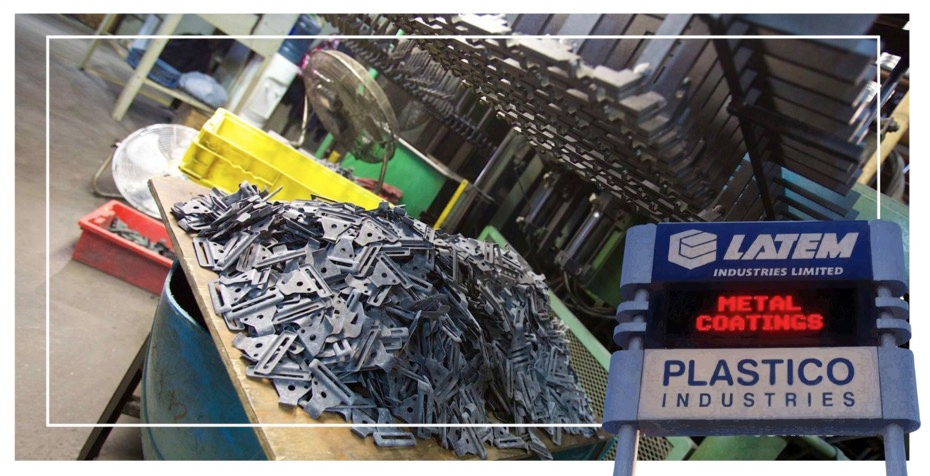 Sure, the crown is self-administered, and the award may be a wee bit presumptuous. But the proof is truly in our pudding, which is an organic, nylon powder derived from Castor beans.
Advantages of Nylon 11 Powder Coating
Our nylon powder (from Arkema ®) is in a category all to itself. Nylon 11 (PA11) is specially designed to extend the shelf life of metal parts. It is a renewable, raw material, free of any heavy metal pigments.
Tested to withstand over 2000 hours of salt spray, Nylon 11 is well known for its chemical, water, corrosion, and abrasion-resistance. It applies thin to allow for tight tolerances, yet it is incredibly durable. With an extremely low friction coefficient, Nylon 11 allows parts to move freely. It can also reduce noise and vibrations, and guard against UV rays.
On top of these advantages, Nylon 11 creates a beautiful finish on the part. One might say it's fit for a king!
Why We Use Nylon Instead of Polyester/Epoxy
Traditional powder coating (polyester/epoxy) is a competitive business. In some heavily-populated industrial sections in Ontario, you'll see coating/finishing companies nearly as often as a certain donut franchise. By the year 2020, the powder coating industry is estimated to reach nearly $12.5 billion in global sales. Not bad for an industry that only got started in the mid-20th century!
Don't get the wrong idea — there are some fantastic traditional powder coaters. If you are looking for polyester/epoxy-based powder coating in Southern Ontario, we'd be happy to recommend a handful of businesses that will almost certainly exceed your expectations.
But in this market, only the strong survive. Plastico Industries gained an edge by doing things differently from our competitors. We stay away from the traditional coatings because we believe in being unique.
It wouldn't be fair to say that nylon coating is always better than traditional coatings. That all depends on your specific expectations. What we can say is this: nylon coating is truly resilient, built for high performance, and it is, in our humble opinion, deserving of the crown.
Our Powder Coating Capabilities
At Plastico Industries, we spend a lot of time playing with nylon! We've been a preferred coatings supplier since before the turn of the century. Today, we serve the automotive, agriculture, furniture, and heavy equipment industries, just to name a few. We offer both fluidized bed and spray coating options, with the capacity to pump out millions of parts on our lines each week.
For more information on our coatings, venture onto our solutions page at http://plastico.ca/Coating-Solutions.htm , or contact myself, Dave Mattingly, at 519-240-0739.