Metal fabrication and manufacturing has come a long way. Today, we have technology capable of cutting, bending, and assembling huge quantities of metal parts for thousands of applications.
However, despite much refining over the years, manufacturing processes are not flawless. Metal parts often come off the line with problems in the form of sharp edges, rough surfaces, and protruded metal burrs in corners and edges.
These are some of the metal manufacturing flaws vibratory finishing can fix.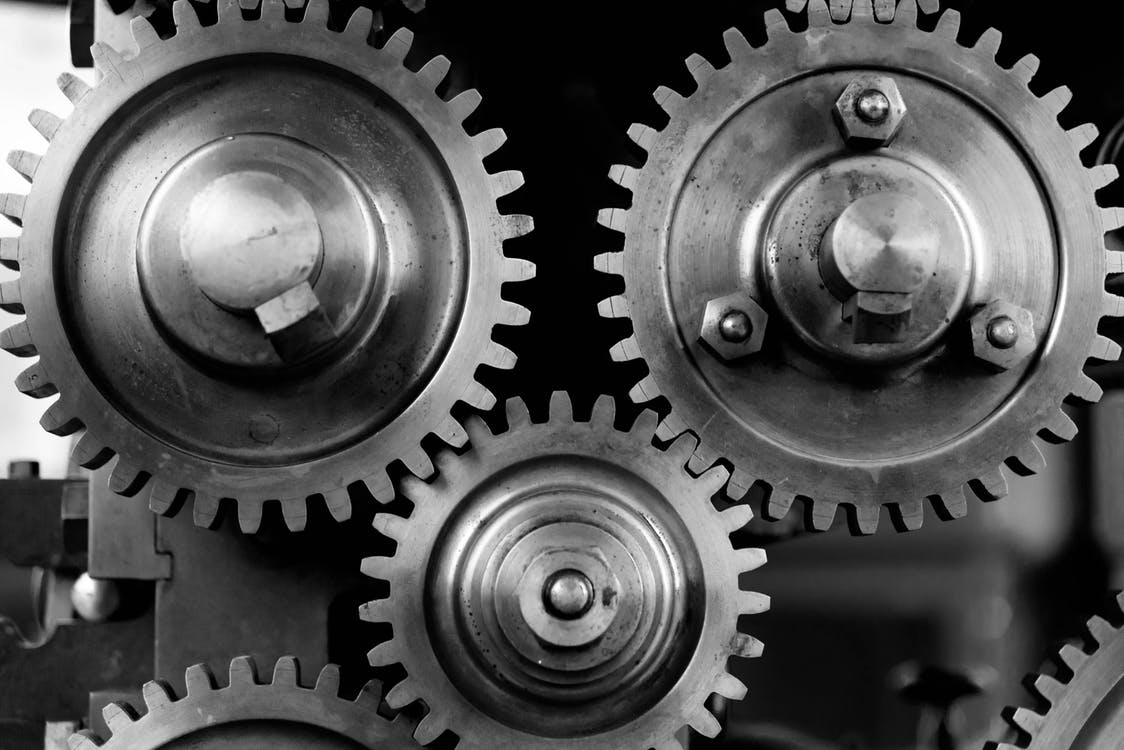 Metal Burrs
Some burrs are too small to see with the naked eye, or fix manually. While these flaws don't necessarily render a part non-functional, they can compromise both the integrity and appearance of the part. Other burrs are large and firmly attached to the piece, requiring aggressive mechanical force to remove.
There are three main types of metal burrs vibratory finishing can fix:
Roll-over burr: One of the most prominent types of burrs, a roll-over burr is an unwanted piece of material at the end of a cut. Roll-over burrs form when material is pushed out of the tool's path instead of being sheared off. They are more likely to occur on pliable or ductile metals, like copper, especially when the cutting edge is dull.
Poisson burr: Named for Poisson's ratio, a Poisson burr occurs when metal bulges outward under the strain of the cutting tool, creating a raised edge rather than a smooth cut. It often appears when turning or drilling a piece.
Tear burr: As the name implies, a tear burr is material that tears loose from the workpiece. A dull blade is a common culprit of tear burrs, as the metal wraps around the dull corner and tears. Tear burrs most often occur in punching operations.
Vibratory finishing finds the metal parts processed in a bowl or tub along with an abrasive media (ceramic, plastic, or steel). As the machine vibrates, the media continuously rubs against the part to remove the burrs. Since it does not involve barrel tumbling, vibratory finishing is ideal for softer metals.
Roughness
Rough surfaces on metal parts are more difficult to clean than smooth ones. Additionally, if the part needs any kind of surface treatment (such as plating, paint, or chemical coating), it will require more material to achieve the desired coating thickness. Vibratory finishing can smooth out the surface for a burnished finish, almost resembling the appearance of polished metal.
Sharp Edges
Shearing metal often produces sharp points or edges. These areas can pose a hazard to the people who handle the parts, especially when working in close quarters and high-traffic areas. Sharp corners of conductive metals also tend to concentrate electrical charge, increasing the risk of the part creating unwanted static discharge. Vibratory finishing breaks these edges to create a uniform finish that is easier to handle and less prone to malfunction.