We don't get to play with crayons, brushes or paint, and we never work on canvas, yet, some might say (OK, we say it) that Latem Industries is the Picasso of Ontario's Mass Metal Finishers.
Latem Industries Studio
As you drive across Highway 401 through Cambridge, it's near impossible not to notice our most recognized piece of artwork, our sign (see below). This monument has been turning heads since the turn of the century, but Latem Industries has been processing massive volumes of metal parts since 1977. We got our start adding our 'artistic' touch to awards pieces for the family trophy business in London, Ontario. From there, we quickly grew into a mass metal finishing operation in Waterloo, then into a much larger, shared space, with our sister company in Cambridge. Our primary customer's, are now Ontario's automotive manufacturers.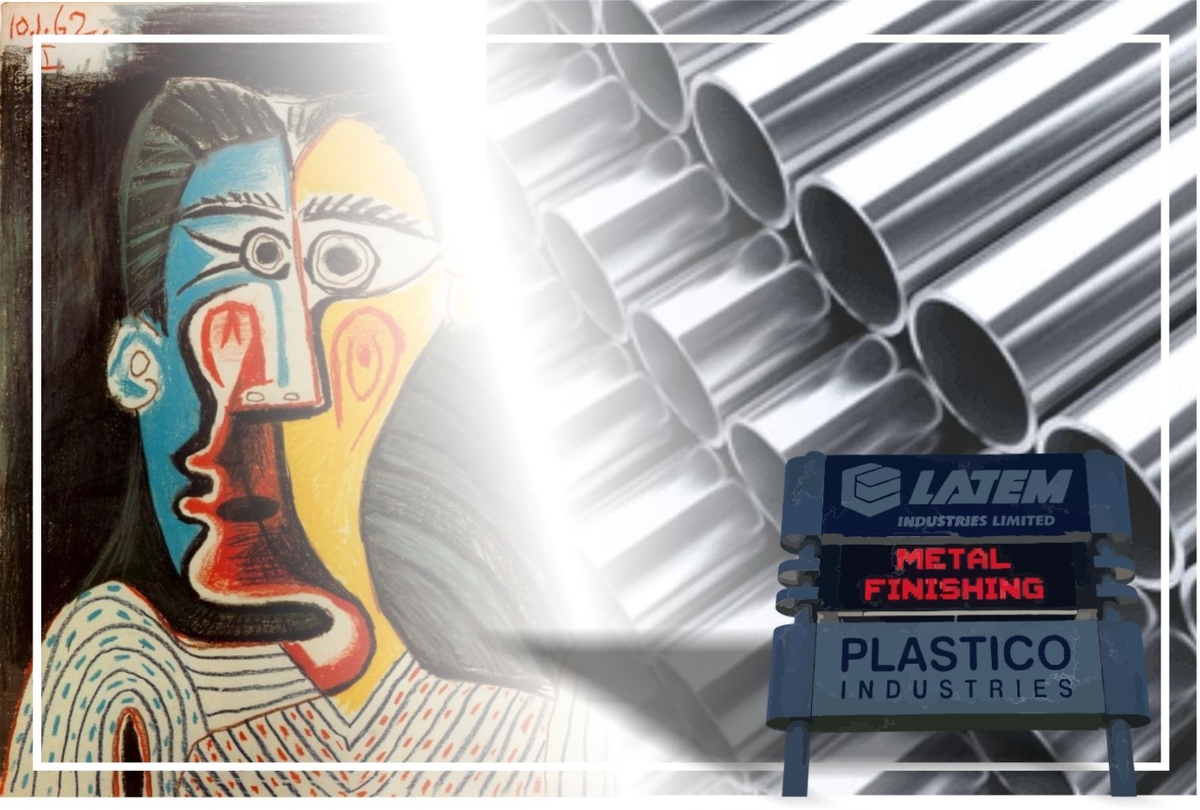 Some of Our Best Artwork
To achieve the finished pieces shown below, takes practice and skill. In more than one case, it took our team several trial runs, and some capital investments to bring about the desired surface finish.

Reinventing the wheel, so to speak, has become almost commonplace in our facility. Sure, every once in a while we run into a problem that we can solve with our eyes closed, but for the most part, the processing requires constant input, policing and interaction with our 'artists.'  Our processes, along with the compounds we manufacture in-house are 100% proprietary, protected to maintain the integrity of our business.
So What Makes Us Artists?
First off, it does make for a catchy blog title. But the truth is, the definition of an artist is 'a person skilled at a particular task or occupation', and we have the most skilled 'artisans' in the mass finishing business.
The processes we use to deliver the right finish are not as easily developed as some might think. We employ a team of Engineers, along with a production lead with more than 30 years of mass finishing experience, to determine the most efficient process for each part. Our knowledge in the finishing industry is unmatched.
We see ourselves as 'artists of the trade', innovators who will literally stop at nothing to find a solution to a problem commonly, and even not so often, found in manufacturing operations.
Why Latem Industries?
We take our artwork very seriously. We've been in the business for 40 years in 2017, and we continue to evolve as the needs of our customers evolve. We are constantly looking ahead, to determine what might be required of us in the future, expansion, new equipment and new processes to manage non-metallic parts for example. We're centrally located and easily accessible, just off the 401. And we get the immediacy to have your parts back to you ASAP.