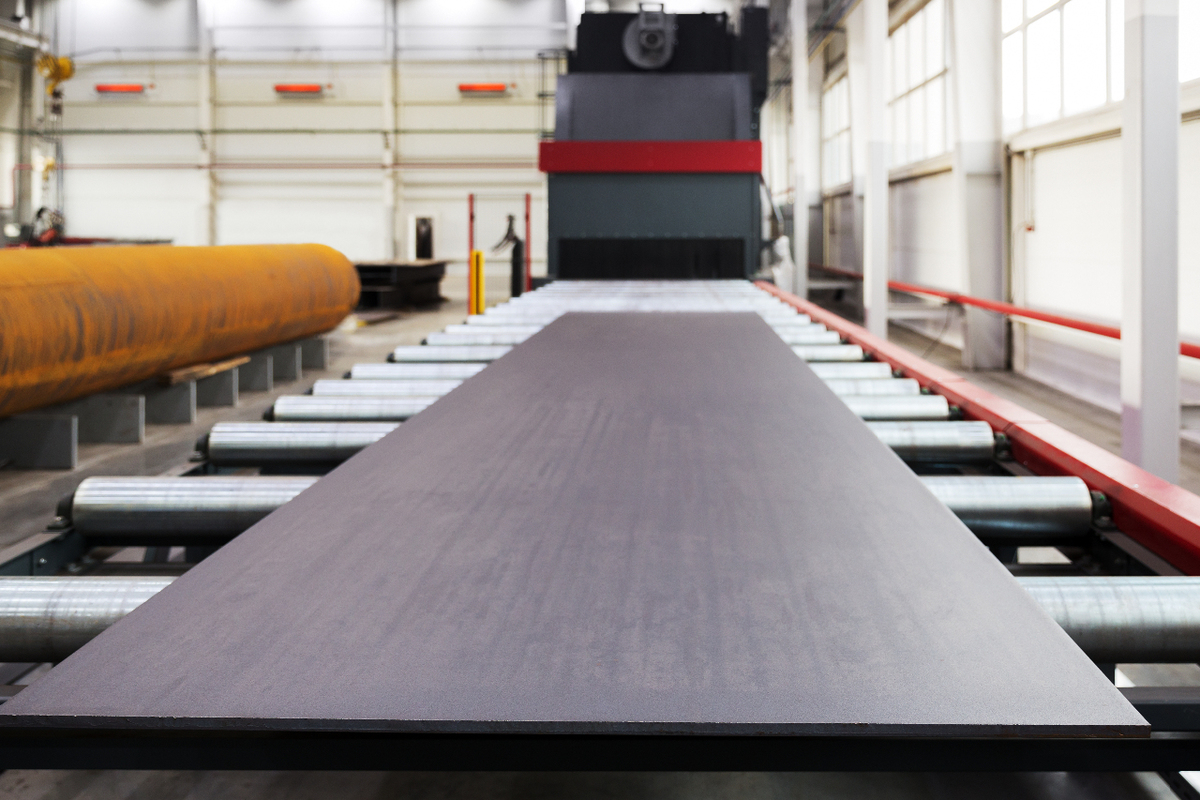 Shot blasting is a method of descaling, derusting and deburring unfinished metal components. It is often a necessary step prior to assembly, or finishing touches like painting or coating.
In a previous post, we looked at the difference between two common shot blasting machine configurations: batch finishing and continuous finishing systems. To summarize:
Batch finishing involves processing a load of parts into the shot blasting machine at once, then pausing the machine to remove the finished batch and add the next volume.
Continuous finishing involves loading parts at one end of a machine one-by-one without pausing the machine, then offloading them at the other end. Parts move continuously down the line until they're finished.
In short, batch finishing is stop-and-go, while a continuous system can keep going on and on for as long as you're loading new parts. It's not a competition ‒ both methods have clear advantages in different applications. But when it comes to processing large orders, continuous finishing often has the edge in terms of efficiency.
Today, we'll take a closer look at two types of continuous finishing systems we use to process thousands of parts a week here at Latem Industries: flat bed roller conveyors and overhead conveyors.
Flat Bed Roller Conveyor
In a flat bed roller conveyor system:
Components are loaded onto a massive roller conveyor outside of the shot blasting machine.
When activated, the roller conveyor moves components into the machine and through one or more shot blasting chambers.
The parts are processed using a 360 degree shot blasting pattern, treating virtually every exposed surface.
The parts exit onto another roller bed on the opposite end of the machine. There, the parts are removed.
Roller conveyor shot blasting systems are ideal for treating long, flat components prior to welding, cutting and machining operations. Large parts can be effectively descaled, derusted or deburred using a flat bed roller conveyor system. It can also be used to remove paint or for general surface preparation.
At Latem Industries, our roller conveyor can accommodate parts as large as 7 feet wide and up to 30 feet long. Its design allows us to process steel plates, profiles, cast iron and galvanized steel pipes, and rolled steel H-beams and I-beams for structural steel construction.
Overhead Conveyor
In an overhead conveyor system:
Components are loaded individually onto large racks hanging from an overhead conveyor.
The conveyor moves along a rail, carrying parts into the machine and through one or more blasting chambers.
Parts are shot blasted in a 360 pattern for complete surface coverage.
Finished parts exit the machine at the opposite end of the rail, where they are unloaded.
Unlike flat bed roller machines (which are ideal for flat pieces) overhead conveyors can handle large components with unusual or complex shapes. These systems can be used to remove rust or scale, recondition stamped metal, or prepare components after die casting.
At Latem Industries, our overhead conveyor can accomodate parts weighing anywhere from 10lbs to over 300lbs. We've found it ideal for castings, welded constructions, forged and stamped parts, and complicated forms like large springs.
Choosing the Best Mass Finishing Method
When Ontario's top manufacturers need to get rid of rust, edges, scaling or excess oils, they turn to Latem Industries. We use a wide range of shot blasting systems to meet your needs - including our overhead conveyor and flat bed roller conveyor systems. Get in touch today to find out what we can do for you!