Rust can have a severe negative impact on metal parts. It can compromise the strength and appearance of the parts, as well the safety of any structure, vehicle, or machine it affects. Thus, it is extremely important to ensure you do everything you can to keep metal parts from rusting as much as possible.
To that end, we are here to educate you on everything from what rust is and whether it's contagious to how you can easily and effectively protect against rust on all metal parts.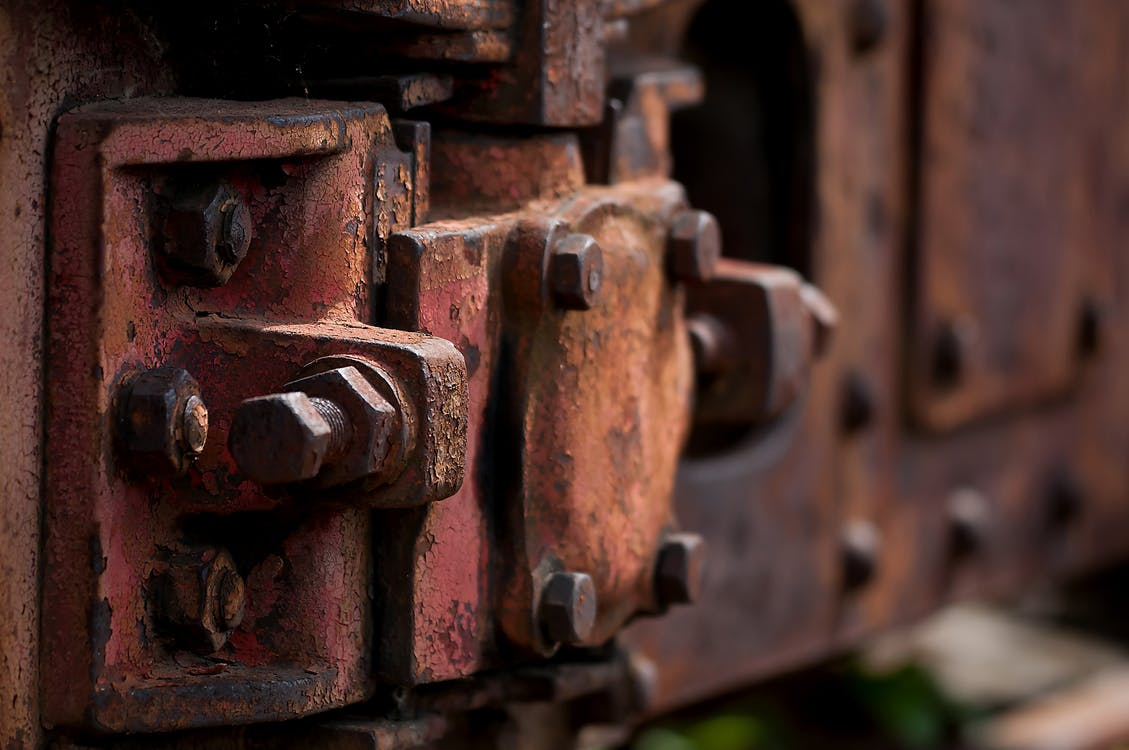 What Is Rust?
Rust is the commonly-used term for what we know as the red-brown, flaky coating that develops on metal. The term refers to a specific type of corrosion, otherwise known as oxidizing (rusting) with the resulting iron oxide (rust). This process occurs when iron or one of its alloys, such as steel, reacts to a combination of oxygen and water.
Since iron reacts relatively easily with oxygen and water, rust is quite common and often inevitable if you are not careful about protecting metal parts made from iron or an iron alloy. While water itself will produce the quickest reaction, rust can still occur where there is excessive air moisture present.
Is Rust Contagious?
Since you know what rust and the oxidizing process that causes it are, now comes the question of whether rust is contagious to other metal parts. Meaning, will rust spread quickly to other metal parts if one is already affected?
This can be a tricky question for some, but what it comes down to is no, rust is not contagious. If you have a flake or two of rust on an unaffected metal part, this does not mean it will soon start to rust. The issue does not lie with rust itself, but rather the reason rust occurred in the first place.
If you keep metal parts in the same environment and one of them starts rusting, the other metal parts will also begin to rust unless you fix the conditions causing oxidization. But a well-maintained metal part (one kept clean, dry, and/or with additional protection) will not automatically rust simply because of a couple red brown rust flakes.
Simply put, in order for rust to occur, there needs to be prolonged exposure to both oxygen and water (or excessive air moisture).
How Can I Keep Metal Parts From Rusting?
The first thing you need to do in order to prevent your metal parts from rusting, of course, is to keep them clean and dry. But this is not the only thing you can do by any means!
Providing your metal parts with a protective coating, such as our Aquence coating (A-coat), protects against both this specific type of corrosion as well as scratches. You can protect metal parts already affected by rust, though they will need cleaning prior to the application of this protective coating.
So how does A-coat work?
It is a dip process where our organic polymeric emulsion bonds to iron or other ferrous metal. One of the excellent benefits of Aquence is how the coating process is environmentally friendly and sustainable with complete coverage—and uniform coverage too! It is also quite the powerful coating, as it is able to coat a part inside and out, something you do not see often with other protective coating options. This makes it perfect to help you prevent your metal parts from rusting.