We're not suggesting you grab a fork, knife, and napkin and chomp down on the parts that come off our dip coating lines, but we can say with confidence that we have a few suggested 'part-topping' options that qualify as food grade.
Spilling the Beans
One of those coatings is Nylon 11, a Rilsan® product. This particular topping gets its start as a powder, but it is actually born of Castor beans. That makes it not only a food grade coating, but also one that restricts our environmental impact.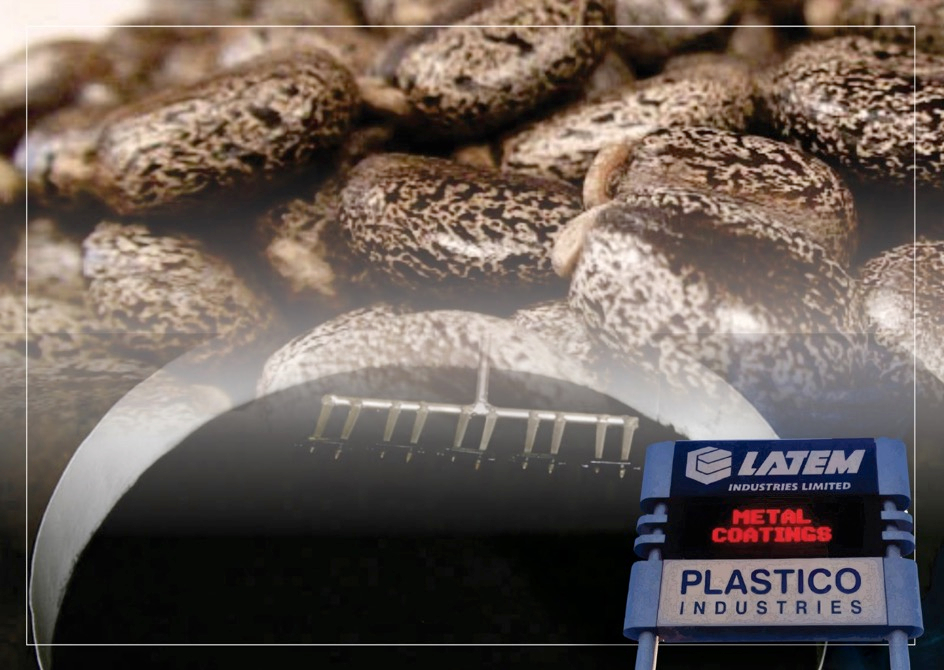 Both the CIR (Cosmetic Ingredient Review) and the Food and Drug Administration (FDA) have tested Nylon 11. They concluded that these nylon polymers are safe to use in personal care products and as indirect food additives. According to the FDA, "Nylon resins may be used as components of single and repeated use food contact surfaces."
How Plastico Industries Satisfies the Palate
Plastico Industries has been successfully applying nylon coatings to just about any metal substrate since before the turn of the century. Using either a fluidized bed (dipped into a tank), or a spray nozzle on a monorail hang line, we have the versatility to accommodate a significant volume of part configurations, while also managing impressive volumes of parts.
Our bread and butter has always been the automotive manufacturing industry, but we do have a number of other industries to thank as well. Agriculture and heavy equipment, office furniture, electrical, medical, dental, and, yes, the food industry all continue to use Plastico Industries as a preferred coatings supplier.
Since we're talking food, we've seen fryer baskets, seafood cages, cutlery, pot handles and food trays go through our lines. Some of our other 'irons in the fire' include latches, handles and food racks.
Nylon coating has a very low coefficient of friction, making it an ideal surface finish for food preparation. It is extremely easy to wipe clean and highly durable. This ultra-thin coating from Plastico Industries also provides an aesthetically pleasing finish to a part, in either black or white (custom colors are also available on order).
For more complete information on the benefits of coating with Plastico Industries, refer to our website at www.plastico.ca. You can also contact our Sales Manager, Dave Mattingly, at 519-240-0739.