Plastisol coating is reliable, affordable and protective.
Plastisol coating is applied via a dip process, where a metal part is dipped into a liquid PVC coating.  The coating is quite versatile as the color can be changed, thickness can be altered, and additives can be added to assist; such as UV protection, flame retardants, textures, etc.
Details play an important step in applying plastisol.  Temperature, dwell time, pretreatment, immersion, withdrawal and tooling can all play a vital role.  Let's take a brief look at each.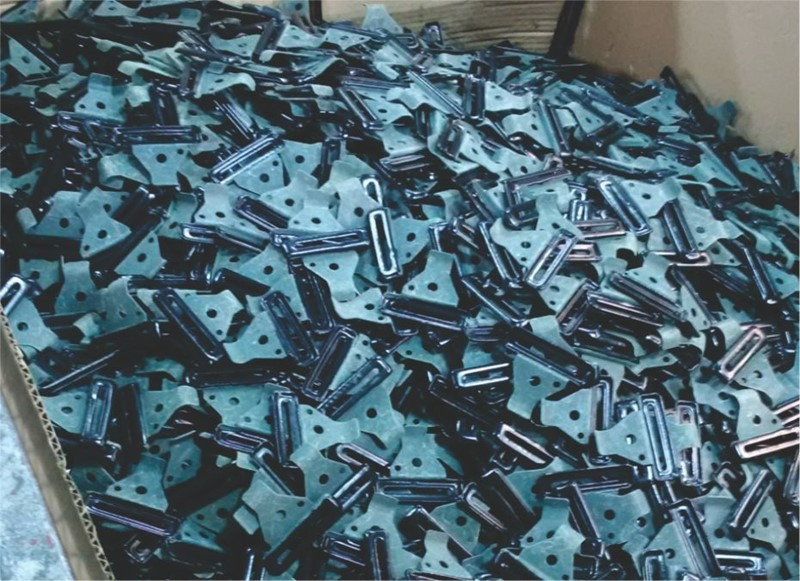 Temperature: Determining the temperature can greatly affect the part.  Preheating the part will increase adhesion.  Too much preheat will remove any previous coating on the part/piece such as e-coat or powder coat so care must be taken.  The plastisol dip must also be cured after heating.  Not enough heat will lead to under-cured parts, leaving the plastisol brittle.  Over-curing will burn the plastisol, again resulting in a faulty dip.  The temperature of the part being dipped also determines the thickness of the coating (along with dwell time).
Dwell time:  Dwell time, along with temperature will determine the thickness of the coating.
Pretreatment:  Having a clean surface will increase the adhesion of the plastisol as well as remove any chance of contaminating your plastisol when dipping parts.  Parts are commonly pretreated via wash, shotblasting, coatings such as powder or e-coat or primer. 
Immersion/Withdrawal:  A steady immersion and withdrawal speed will ensure a smooth finish.  Speed of immersion and withdrawal can also eliminate air pockets during the coating process as well as drips.
Tooling:  Tooling as well plays a vital role.  Proper tooling can assist in reducing hook/touch mark size, avoiding air pockets during coating, and increasing throughput.
Plastisol coating has numerous advantages.  By covering the metal part, it offers corrosion and chemical resistance. It can also provide thermal and electrical resistance. Plastisol coatings are used for sound reduction, as well as improving surface appearance.  Touch/feel of a part can be enhanced as well through plastisol coatings. 
Due to these benefits, plastisol is used in many industries.  Exercise equipment, electrical equipment as well as medical instruments use plastisol coatings.  So do agricultural, aerospace and automotive industries.   Furniture, toys and marine parts also take advantage of plastisol's benefits.
Latem Industries Limited has been providing plastisol dipping and raw plastisol sales for 20 years.  Contact us and let us use our expertise to assist you in your requirements.