True, Latem Industries in Cambridge is a mass metal finishing company, with strong ties to Ontario's automotive manufacturing industry. But while working with car parts has kept us in great shape the past 40 years, it isn't the only industry we serve.
Latem Industries is Pumping Iron
We've been known to flex a bit of muscle in the fitness industry as well. Over the last few years, we have had the pleasure of cleaning up a good volume of outdoor fitness products. Truckloads of parts have passed through our doors, and right onto one of our shot blasting lines, the final step before they are coated and put in place for the end user.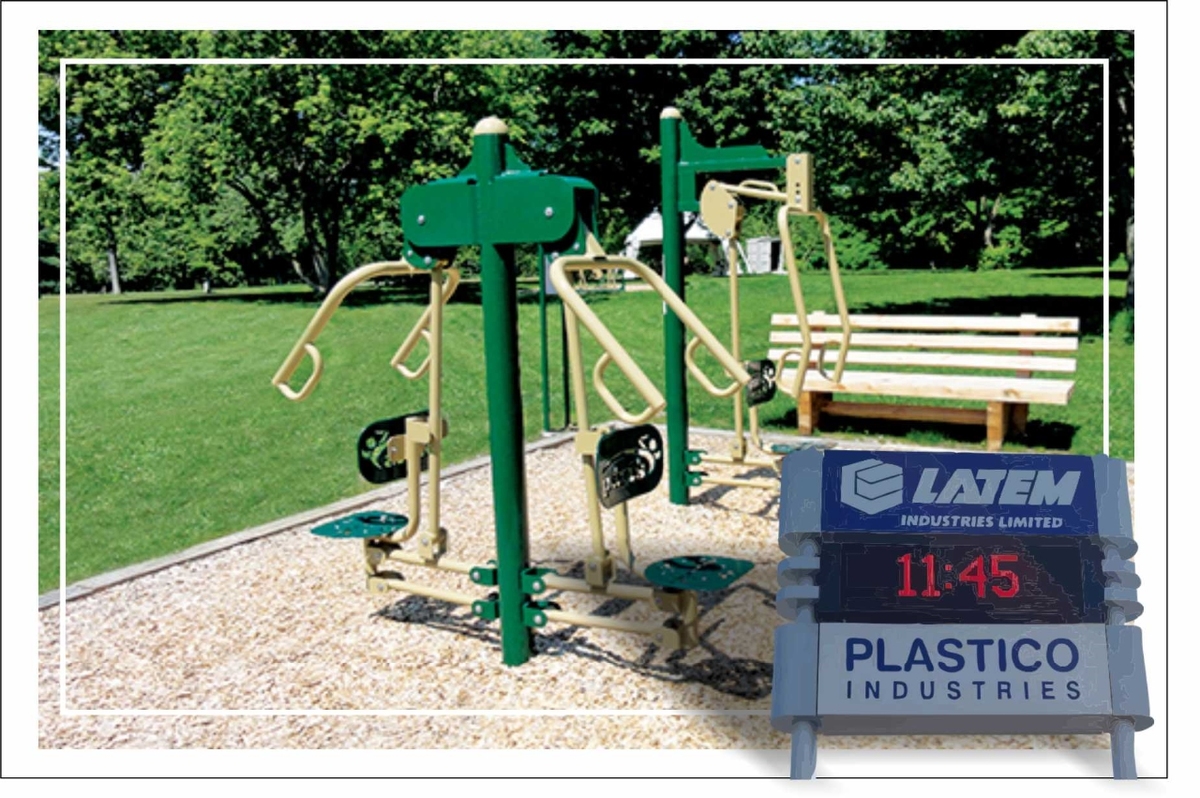 We've seen weight plates and barbells, and over in our ultrasonic department, we've even cleaned components for high end stationary bikes that were being refinished, and put back into production. Latem has removed burrs from the edges of tubes that went on to become handles for universal fitness machines. We've cleaned bins of iron elbows used on goalie nets in professional hockey. We worked with a small local manufacturer to clean and polish his high end stainless steel hockey skate blades. Some might say hunting is a form of fitness. Others might argue. Either way, Latem Industries has processed thousands of crossbow and rifle components.
You know, when you look back, some might say we've done it all. We say nah…we want more challenges, so bring 'em on!
Be Prepared
Preparation servicing is a key component to the success of our business. Depending on where a particular batch of parts is going next, we have a pretty decent selection of preparation processes, the most common being our shot blasting department. Blasting will rough up the surface, and therefore improve the adhesion of the coating to the substrate. Latem uses table units, tumble units, belt driven machines, hang lines and spin blasters to tackle issues for our customers.
If the formation of rust after we clean the metal is a concern, Latem Industries has many options for applying either a water or oil based inhibitor to protect the parts on their way to the next process.
Why Not Primer Coat Here?
One distinct advantage to sending your workout gear, or any other inventory of manufactured metal parts for that matter, to Latem, is our ability to prime the part before it is top coated. We are truly a single-source supplier, featuring two cohesive businesses under one roof. At the other end of our building is our sister company, Plastico Industries, coating experts in nylon, plastisol and A-coat. The latter coating is simply a black paint that will only bond to an iron substrate. It was developed to be a primer, making it yet another ideal solution before moving your parts on for the final topping.
We'll Help Keep You in Shape
We've been playing this game since 1977, that's forty years at the time this blog was written. We're not perfect, but we do feel we have perfected the art of mass metal finishing, and when it comes to quick and effective solutions, there is no better place to turn than Latem Industries.
Whether your problem is a small batch of rusted equipment, or trailer loads of new material in need of preparation before coating, we're the team to get it done.
You might say we'll pump you up!