Latem Industries has been in the metal finishing business for over 40 years. What started polishing trophies for the family business grew into the mass finishing and deburring service of choice for manufacturers across North America.
We've serviced a huge variety of parts over the years and had the opportunity to work with all kinds of industries. These are just a few of the industries that use vibratory finishing.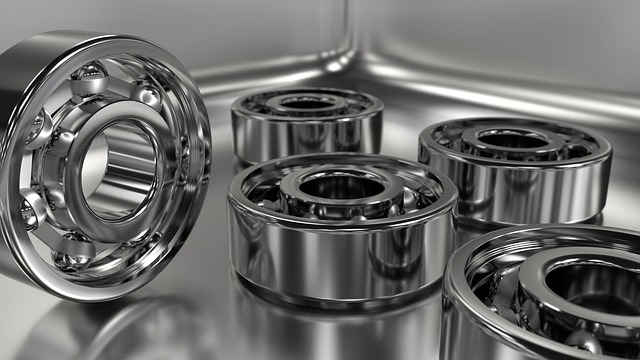 What is Vibratory Finishing?
Let's start from the top: what is vibratory finishing? In short, it's a metal finishing technique that uses cyclical movement to remove sharp edges and rough surfaces from manufactured metal parts.
To do this, we place the parts in a bowl or tub along with a large volume of abrasive media (plus water, soap or rust inhibitors in some cases), then fire up the machine. The tub turns and vibrates, causing the media to rub against the part to take the edges off. Edge breaking, burnishing, cleaning, deburring, and polishing are among the metal finishing techniques achievable with vibratory finishing!
Depending on the application, cycle times can vary from just fifteen minutes to as long as five hours! Latem Industries has over 80,000 square feet dedicated to our mass metal finishing and specialty coating services, allowing us to process large volumes of parts in a single load. We churn out thousands of finished parts every week!
Industries that Use Vibratory Finishing
We couldn't possibly name every industry we've worked with, but here are a few of the notable industries that use vibratory finishing to put the final touch on their products.
Automotive Industry
It's no coincidence that our mass metal finishing facilities are located in the heart of Canada's automotive industry. Southern Ontario is home to five significant auto and light truck assembly plants and over 600 independent auto parts facilities.
This sector is a vital cog in the country's economic engine, and Latem is proud to have provided vibratory finishing services to the automotive industry for decades. The auto industry remains one of our largest clients and partners to this day.
Sports Industry
Another of our notable clients serves as a supplier to the world's premier hockey leagues, including a few you may have heard of — the NHL and the AHL. Our vibratory finishing services help to ensure their products meets the demand of high-stakes hockey. Latem has serviced the metal channels used to hold hockey boards in place, iron elbows on goalie nets, and (of course) stainless steel skate blades.
Fitness Industry
Latem Industries has also done the heavy lifting for manufacturers of indoor and outdoor fitness equipment, like stationary bikes, weight plates, and universal fitness machines. Our work with the fitness industry has ranged from vibratory finishing of machine handles to ultrasonic cleaning of smaller components. Our sister company, Plastico, has also worked in this area, providing powder coating services for manufacturers of outdoor exercise and playground equipment.
Does Your Industry Use Vibratory Finishing?
While Latem Industries specializes in mass metal finishing, we also service smaller batches of parts in some circumstances. Get in touch to learn more about how we can help you gain an edge in your industry!