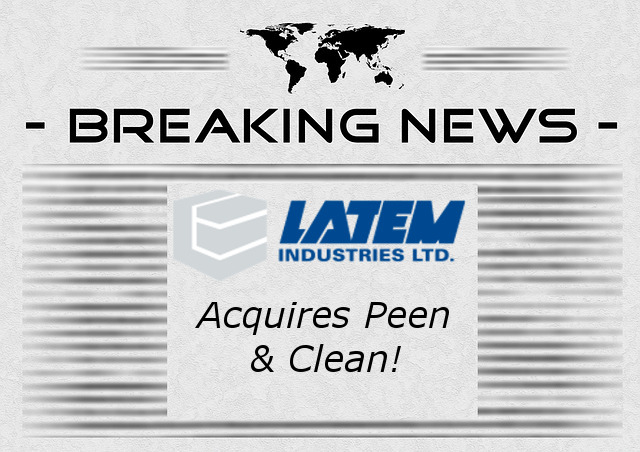 Latem Industries Limited, Canada's leading provider of metal finishing services, has announced its acquisition of Peen & Clean, the metal finishing division of the ADS Group, based in Hamilton, Ontario.
Latem Industries is relentlessly seeking to enhance our value position with our customers while reducing operating costs and maintaining our exceptional focus on quality. The acquisition of Peen & Clean enhances Latem Industries unique set of tools to deliver a single source solution to our manufacturing partners.  With this acquisition, we fortify our resources and maintain Latem Industries position as the leader in the metal finishing industry.
Canada's Mass Finishing Expert. Latem Industries helps its customers to solve the most challenging metal finishing requirements.
For over 40 years Latem Industries has been the solution for manufacturers in Ontario and beyond. Based in Cambridge along Hwy 401, the 80,000sq.ft. facility holds the capacity to process up to 15 million parts per month.
The process portfolio includes vibratory finishing, shot blasting, shot peening, machine tumbling, ultrasonic cleaning, burnishing and polishing, machine tumbling and parts washing.