Barrel tumbling is a mass metal finishing technique that can be used to achieve a number of surface finishes. It involves placing an unfinished metal piece into a horizontal barrel, along with cleaning compounds and finishing media, and using centrifugal force to work a clean surface. The benefits of barrel tumbling make it the ideal technique for manufacturers that need consistent results fast.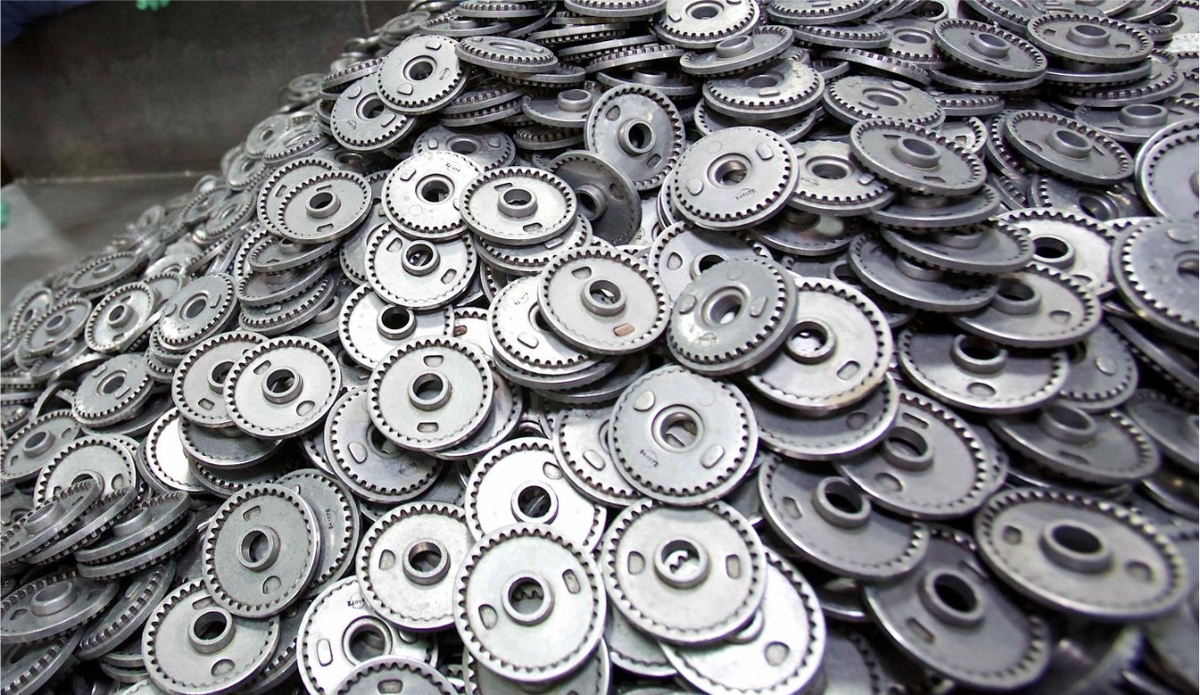 1. Consistency
Consistency is a key aim in mass production, but metal parts don't always come off the line looking entirely uniform. It is not only a matter of appearance, but function, as sharp edges and other deficiencies can impact the performance of the part.
The barrel tumbling process is an efficient way to smooth imperfections that stand in the way of a consistent batch. Mass metal finishing delivers far more consistent results than polishing by hand.
If you and your purchasers demand perfection of your parts, barrel tumbling is the way to go.
2. Speed
Need a fast finish? Barrel tumbling can keep pace with even the leanest production schedules. In fact, Latem processes millions of parts through our vibratory and tumbling departments each week.
Depending on the part in question, a complete barrel tumbling cycle can take between just six and 24 hours, and the consistency of this technique means you won't have to watch the clock.
3. Versatility
Another benefit of barrel tumbling is the equipment's versatility. We can calibrate barrel tumbling machines to achieve many different results, from mirror-finishes to edge breaking to rust and oil removal. The choice of finishing media, additives (like cleaners and rust inhibitors) can also be used to fine-tune the end product.
We use dozens of barrel tumbling machines here at Latem, and each is set up to attain a different finish.
4. Mass Finishing
Our barrel tumbling equipment is designed to process a massive volume of parts as efficiently as possible. The technique allows one to process dozens of orders at once with little handling required. Using barrel tumbling, even a modestly-sized team can finish swaths of parts in a short time.
5. Toughness
Barrel tumbling is tough. The technique is considerably more aggressive than vibratory finishing, making it ideal for those smaller, harder metal pieces that need serious work. It is possible to vary the impact of the process by adjusting the equipment and finishing media, but on the whole, barrel tumbling is suited to tougher mass metal finishing jobs.
There are other things to consider when choosing between vibratory finishing and barrel tumbling, of course. The weight and geometry of the part, as well as its present condition and the desired finish, are also factors. As experts in both techniques, the Latem Industries team can advise you on which metal finishing method will best meet your demands.