This November, Latem Industries in Cambridge, Ontario will celebrate 40 years in the mass finishing business. We think this deserves a trophy of sorts, especially since trophies are what got us into this business in the first place.
The family had a trophy and awards business in London, Ontario and was in need of a supplier to do some polishing. With little luck in finding a potential suitor, it became a project they took on themselves. Today, Latem services Ontario's manufacturing community with problem solving soltutions in everything from burr removal to surface conditioning, corrosion removal and polishing. And because a vast majority of the work we do is for the automotive sector, we understand the need for 'super duper' quick turnaround times.
As proud as we may be of our 40 Year Anniversary, we are equally proud, and perhaps moreso, of some of the people who have been with us for nearly as long. Take Sue for example, celebrating 33 years in a Latem uniform in 2017. Sue runs our floor and helps to determine many of our processes.
Lisa is our Materials Supervisor. She has been keeping the wheels moving in both logistics and scheduling for 31 years.
Mike has been with Latem for close to 30 years and Chris and Reg have been Latem operators for more than a quarter century.
For any business to make it to their 40th Anniversary is something worth celebrating. But to have thrived in an industry that has taken multiple beatings over the years, and still come out on top, is quite a milestone.
| | |
| --- | --- |
| | Latem Industries at 10:34 AM |
In our business, if you stand still to long, you'll miss what's going on around you, and because things move so quickly, catching up is next to impossible.
Latem Industries prides itself in being a company who refuses to rest on its laurels. This is evident by the investments we've made over the years to develop new processes. One of those is a piece of polishing equipment we put on our floor a few years back.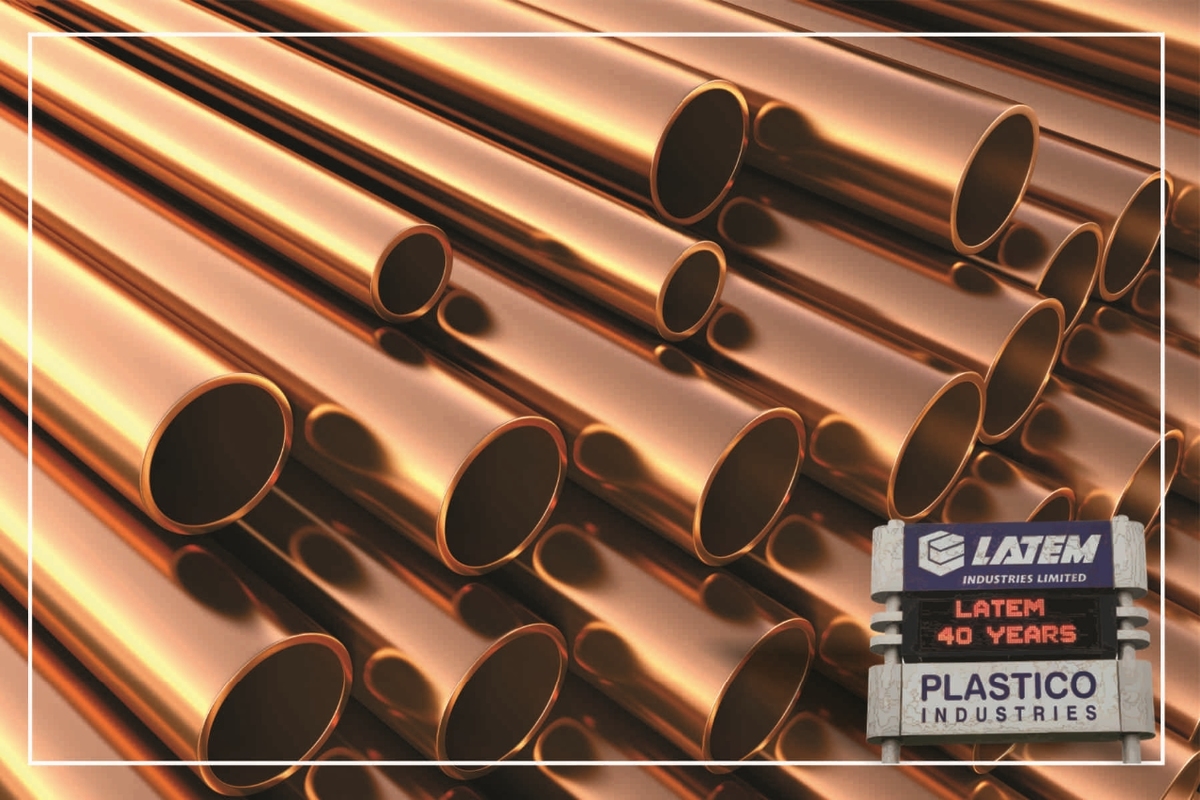 Our high speed barrel tumbler is designed to move volumes of smaller parts through a multiple stage finishing process, and deliever a mirror finish, even from a raw casting. Parts are processed with incredible centrigual force, in a compact barrel, mixed with media. The end result is not only very impressive, but consistent, a luxury not often found through hand polishing.
Latem Industries has been working parts to a bright finish since we first opened our doors in 1977. As a matter of fact, it was this very need, a bright finish for small awards pieces in the family trophy business, that got us our start. Since then, we have been putting the shine to millions of parts every year through both our vibratory and tumbling departments.
Our newer high speed barrel tumbling unit is a little more specialized. It allow us to break the edges of a part, smoothen it out, and work it to a glossy, mirror finish. If the perfect shine is not what you need, no problem, because we have dozens of other finishing processes to deliver the right results.
| | |
| --- | --- |
| | Latem Industries at 2:33 PM |
Shopping carts are big business in North America! According to research, a new cart can run a tab as high as $400 for a retailer. Multiply that figure, sometimes by the hundreds, for a single big box store, and the overall numbers can be staggering.
Equally astonishing, is the lack of care that we as consumers show these carts. Many of us don't give a second thought when returning carts to their holding area, if indeed, we return them at all. It appears, in many cases, to make no difference to us at all if they jam inside one another, or even if we leave them out in the middle of a parking lot. Though we may not seem to care, each destroyed or abandoned cart is big dollars, and in the end affects our grocery bills.
Luckily, for the North American retailer, there are a few companies out there who have taken notice and come up with a simple solution to cut back on the number of carts that simply get tossed. And this is where Latem Industries comes in. We aren't the superhero in this story, but our customer(s) is. If they're Batman, we're Robin, or perhaps even Robin's half brother.
Over the last few years we have had the pleasure of working with a number of new customers outside of our traditional automotive comfort zone. The 'Batman' in this story has set quite the reputation for themselves in the retail industry for refurbishing shopping carts. Aside from the huge environmental benefit this adds to our landfil sites, there is a big financial benefit to our nations retailers, who can purchase a refurbished cart for a fraction of the cost of new.
Our role in this as Batman's assistant is to simply clean up the carts, removing lose and unwanted contaminants from the surface before they are re-coated. Latem Industries works very closely with a few other sub contractors to ensure efficient results.
We often talk in our blog about the beauty of being at the hub of Canada's automotive manufactuing community. We'd be foolish not to appreciate how central our location is, but we would also like to comment on how fortunate we are, to have many other top quality non-automotive customers to work with. And it doesn't stop with the customers. Some of the other suppliers that we work with hand-in-hand, to support the same customer, are also top shelf.
We're certainly not trying to encourage this, but repeated abuse means that over time, these carts are no longer fit for customer use. We have a few customers who buy back these 'abused' carts, refurbish them, and put them back into circulation. This is where we come in, we're part of the refurbishment program.
| | |
| --- | --- |
| | Latem Industries at 5:05 AM |
Latem Industries is a mass metal finishing company, one of the best, and easily one of the largest in all of North America. It's a bold statement, but we are confident in its authenticity. We're celebrating 40 years of 'problem solving' in 2017.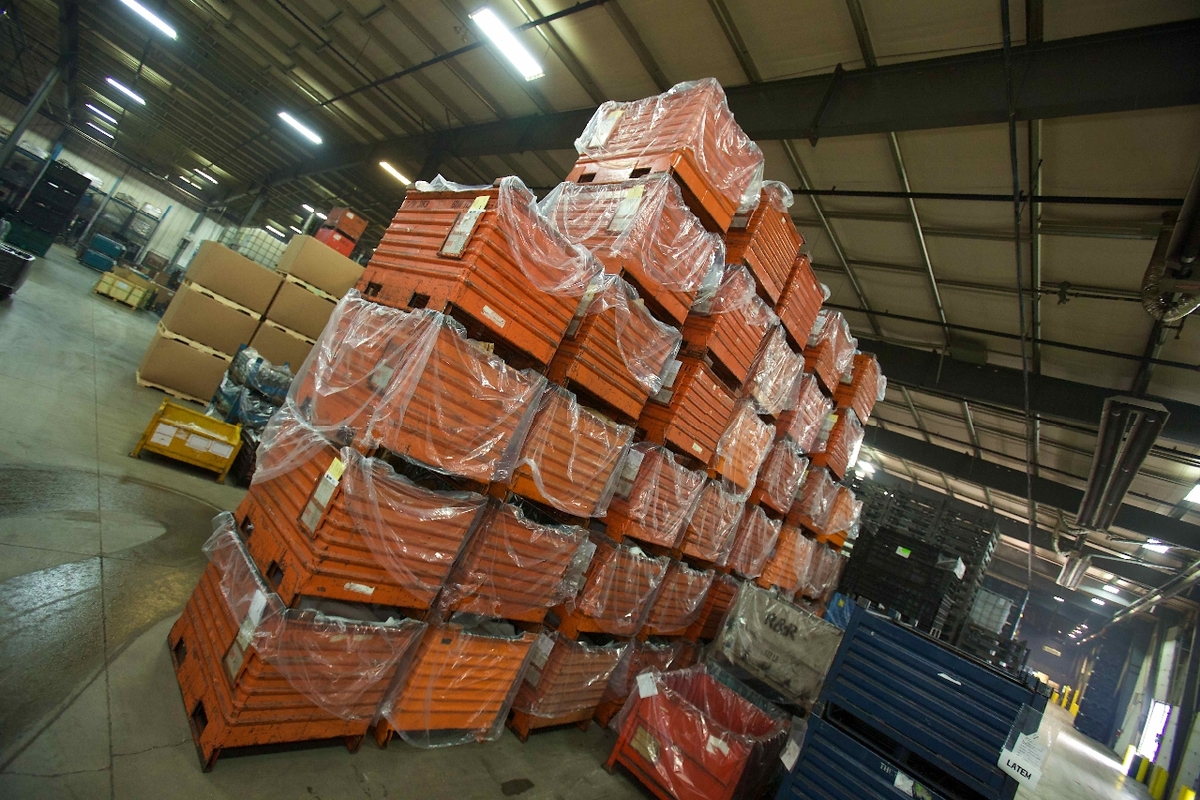 We say problem solving, because essentially that is what we do, solve problems often found in the manufacturing industry. Rather than manufacture our own definition of mass finishing, we'll refer to Wikipedia..."Mass finishing is a group of manufacturing processes that allow large quantities of parts to be simultaneously finished. The goal ....is to wash, burnish, deburr, clean, radius, de-flash, descale, remove rust, polish, brighten, surface harden, prepare parts for further finishing, or break off die cast runners."
We couldn't say it better ourselves, as we work to accomplish all of the above on a daily basis for hundreds of customers, from automotive manufacturers to smaller CNC and custom machine shops. Our processes are designed to handle massive volumes of parts in a single load, which means better efficiencies for our customers.
Tumbling and Vibratory Finishing

Our finishing techniques includes barrel tumbling and vibratory finishing, both of which require a cyclical movement to create an abrasive environment for the parts in the process. Depending on the desired outcome, either a part on part, or a part with media process is used. Other additives such as water, soaps and rust inhibitors are added in the process, and cycle times can vary from fifteen minutes to as much as five hours.
Shot Blasting and Peening

Latem Industries also performs both shot blasting and shot peening operations, a process by which minute particles of steel pebbles are thrown at a substrate, at incredibly high speeds. Blasting is used to remove rust, scale and other unwanted foreign materials, while Peening pounds the steel, making it stronger.
Parts Washing
Dirty parts are just another problem that Latem Industries offers solutions for. We use both a drum washing process and an ultrasonic bath to deliver cleaner parts. Whether it's dirt, oils, rust or even some greases, our equipment and our experience are more than up to the task.
In our business, achieving the right result is as much an art as it is a science. The random action within our processing requires constant supervision and interaction to ensure the target is achieved.
To find out more on how we can be of service to your manufacturing operation, simply visit our website at www.latem.com
| | |
| --- | --- |
| | Latem Industries at 7:20 AM |
One of Latem Industries most cherished customers is also one of the top manufacturers of site furnishings, designing, and building everything from outdoor garbage cans and park benches to outdoor fitness equipment.
Green spaces all over North America have been significantly enhanced by their outdoor configurations, and to know that we at Latem Industries in Cambridge, have helped to finish many of these products is quite satisfying. It certainly makes that 'just another day in the park' more than just a metaphor.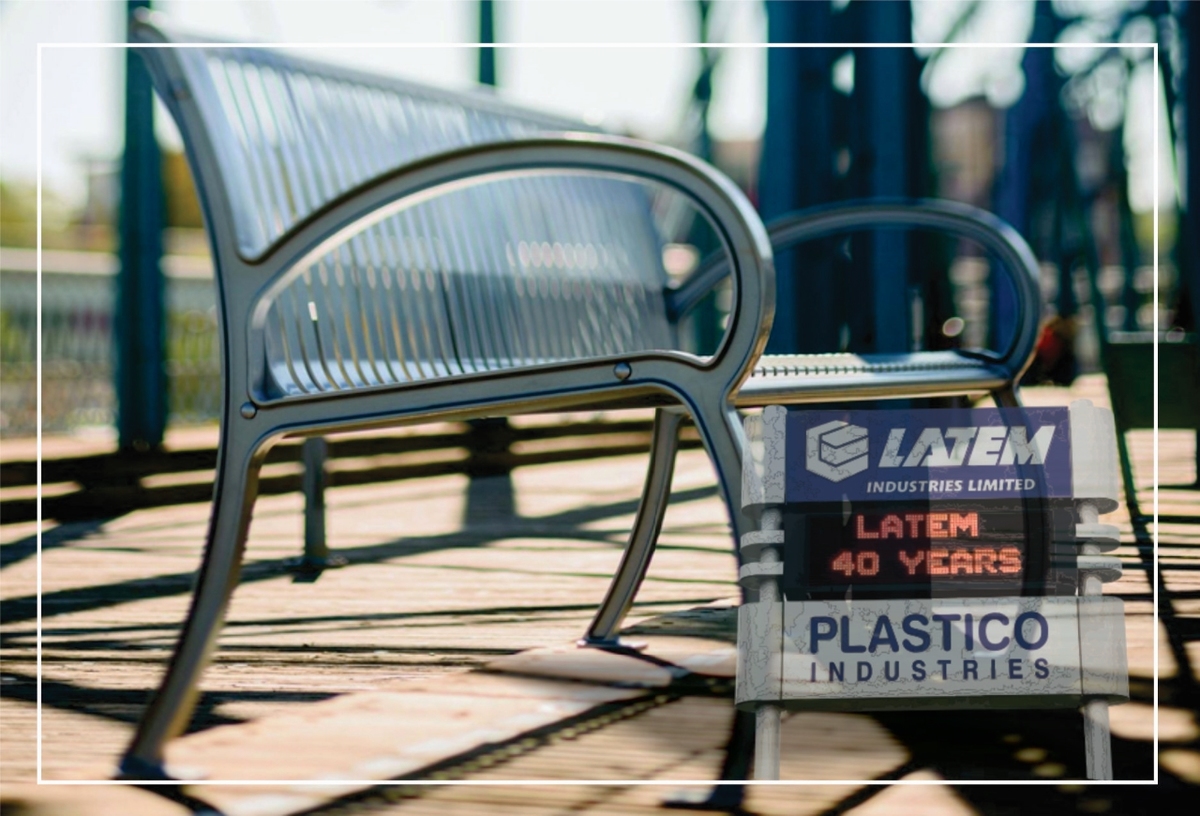 We've Set the Benchmark in Mass Finishing
Latem Industries has been in the finishing business since 1977. It all started for us when the family, then based in London, Ontario, was looking for ways to polish up their trophies and awards pieces. Demand grew quickly, as the need for mass metal finishing became apparent. 
It wasn't long before a second business was formed, outside of trophies and awards, and the name Latem (metal spelled backwards) was born. From London, the business was moved to Waterloo, Ontario, and then to our current home, a shared 80,000sqft facility (with our sister company, Plastico Industries) right along the shoulder of the 401 in Cambridge.
Today, we have dozens of pieces of equipment, specializing in everyting from shot blasting and peening, to vibrabory finishing, tumbling, washing and ultrasonic cleaning. Our combined Latem services pump out millions of parts each week, the majority of those for the automotive industry.
But it's not just cars we work on. As this blog suggests, we see many, and continue to see even more, non-automotive categories.
Canada's Most Versatile Shot Blasting Service
Latem Industries uses tumbles blasters, hang lines, table and spin blasters and a large belt blaster to keep parts moving through our blast department. This allows us to offer our customers a number of finishing alternatives, and because each machine is set up differently, each delivers a different result, at a different price point, meaing we have the benefit of finding the most efficient finishing solution.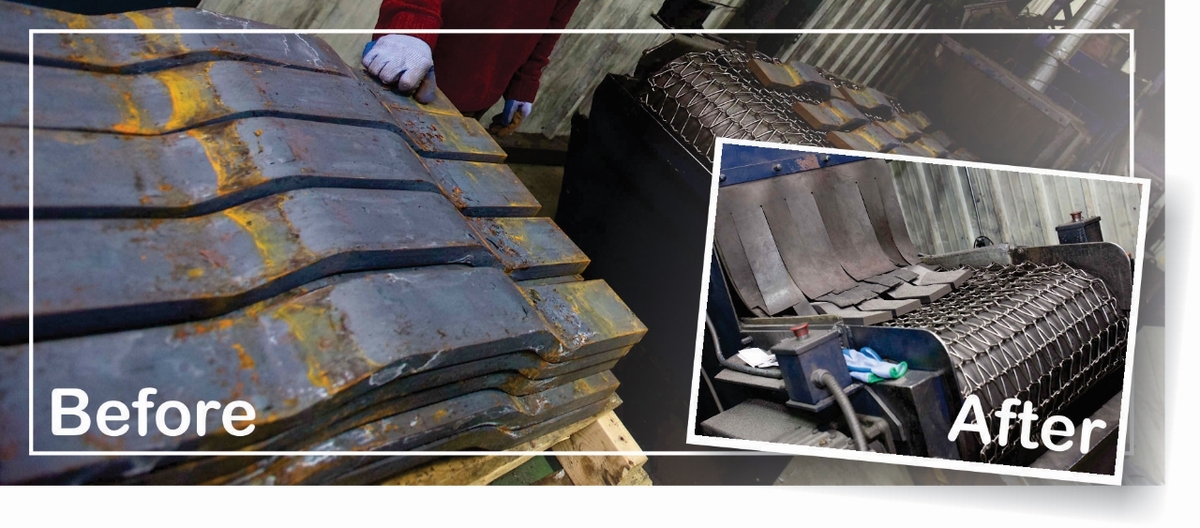 While our equipment sets us apart from other suppliers, it is our people who truly make the difference. Latem uses a team of full time operators, many whom have been with us for 10, 20, even thirty years, to process your parts. It simply means we rely on knowledge and proven expereince to get the job done.
Kinda makes that day in the park all the more enjoyable.
| | |
| --- | --- |
| | Latem Industries at 4:20 AM |
Latem has had the pleasure of rubbing elbows with some of the most influential and interesting manufacturers in Ontario. While most represent the automotive industry, we've had the opportunity to step into quite a few different arenas, including that of our national pastime.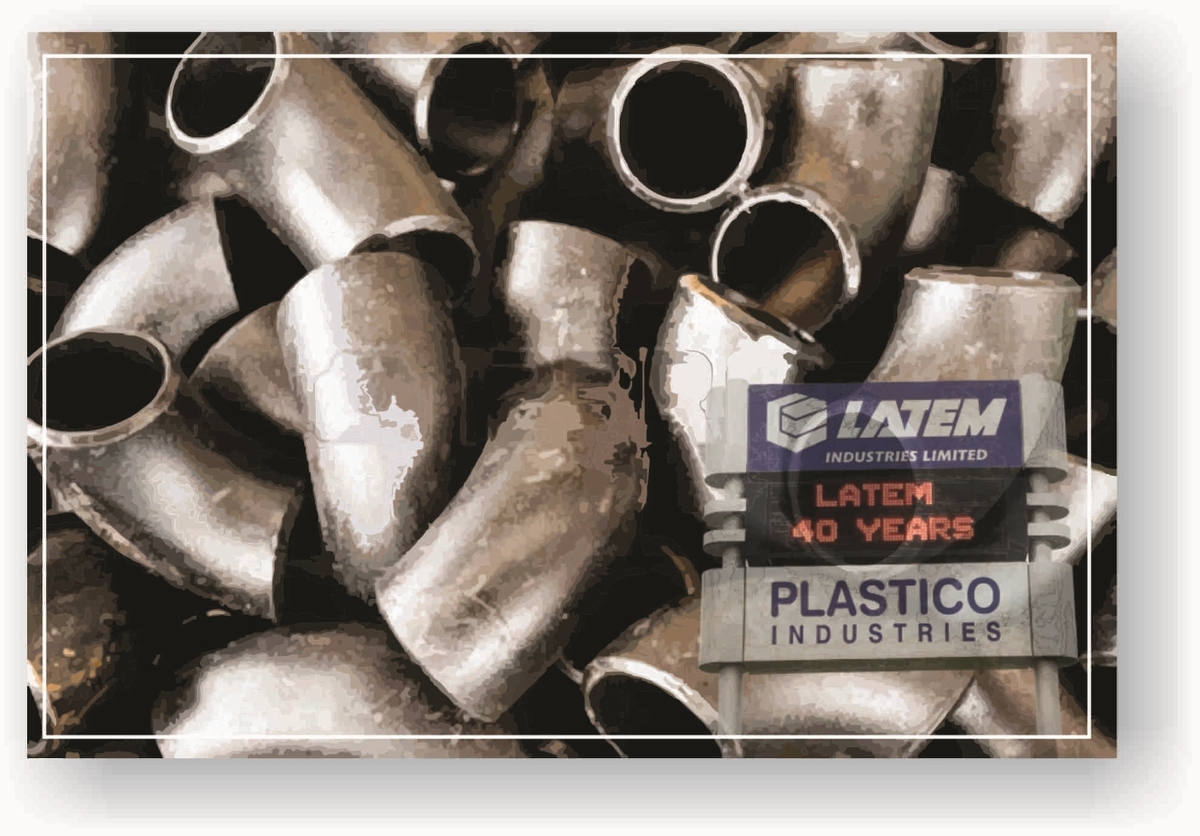 We Always Have Our Game Face On
One of our customers supports Canada's game with an impressive line-up of hockey arena supplies and services. They're an official supplier to some of the world's premier hockey leagues, including the NHL and AHL. You'll find their boards and arena supplies in many of the top ice rinks in North America.
For anyone with a fondness for the game, stepping inside their showroom makes you feel like a kid in a candy store. Almost makes you wanna lace up for the nearest big-league tryouts!

Taking Our Best Shot
We kicked off our relationship with this customer by providing shot blast services for their staple product: large, fabricated channels used to hold hockey boards in place. Shot blasting is a crucial step in furnishing a better surface for coating adhesion.
These pros already had a system in place (one that's highly respected in the world of professional hockey), but they put their trust in Latem Industries to further enhance their product. That's a bit of a feather in our cap!
The company also supplies professional goalie nets. Latem Industries has had the privilege of placing our stamp on quite a few nets, so to speak, by providing shot blasting as a preparation service before the nets are coated.
Always ready for a challenge, our team clearly stepped up to the plate (oops, wrong game!) and delivered winning results for a champion customer. We understood their expectations, took our best shot, and achieved a win-win for both teams.
Score Big With the Right Mass Finishing Service
We often talk about how Latem Industries is all about 'putting out fires' for our customers. And while that is a majority of our business, there are a number of instances where our services just make life better for clients. The one simple step we add at Latem makes for a much better product in the marketplace.
An abrasive blast process is all but mandatory before coating because it strips imperfections from the surface and creates a much cleaner substrate. This allows the protective coating to fully bond to the surface. Conversely, an improperly-prepared surface will often flake or peel early on, which is nothing less than an invitation for corrosion.
Shot blasting and peening is just one of many finishing services we provide. Our customers also call on us for ultrasonic cleaning and parts washing, barrel tumbling, deburring, and vibratory services. Everything we do here at Latem Industries is about supplying the perfect finish for our customers, and we can back up that claim not only by the volume of parts we see, but by the number of repeat customers.
We've been at this game for 40 years, and we continue to be highly motivated to provide solutions to the manufacturing process. Looking back at the parts we've seen and continue to see, it's encouraging to know our solutions are the real deal.
Sure, we love the game of hockey as much as the next Canadian (some might question our patriotism if we didn't!) But we'll admit that part of the fun is watching the pros play in an arena that may have Latem's finishing touch.
Pretty cool, eh?
| | |
| --- | --- |
| | Latem Industries at 7:17 PM |
The drum in your washing machine is a stainless-steel tub that spins and rotates your items, while also hitting them with high pressure water, steam, and soap. We have a few industrial-sized drum washers at Latem that are significantly larger than the washing machine you have at home. However, ultrasonic cleaning is an entirely different process that is ultimately more effective for our purposes.
Ultrasonic Washing
Ultrasonic washing provides a gentler cleaning action than that achieved with drum washing. There is no part-on-part contact because the parts are not sliding up and down a drum as your clothes do.
Instead, a cavitation process generates millions upon millions of bubbles that burst at up to 20,000 psi. The pressure of that bursting action, along with Latem's own brand of compounds, is what gets parts clean.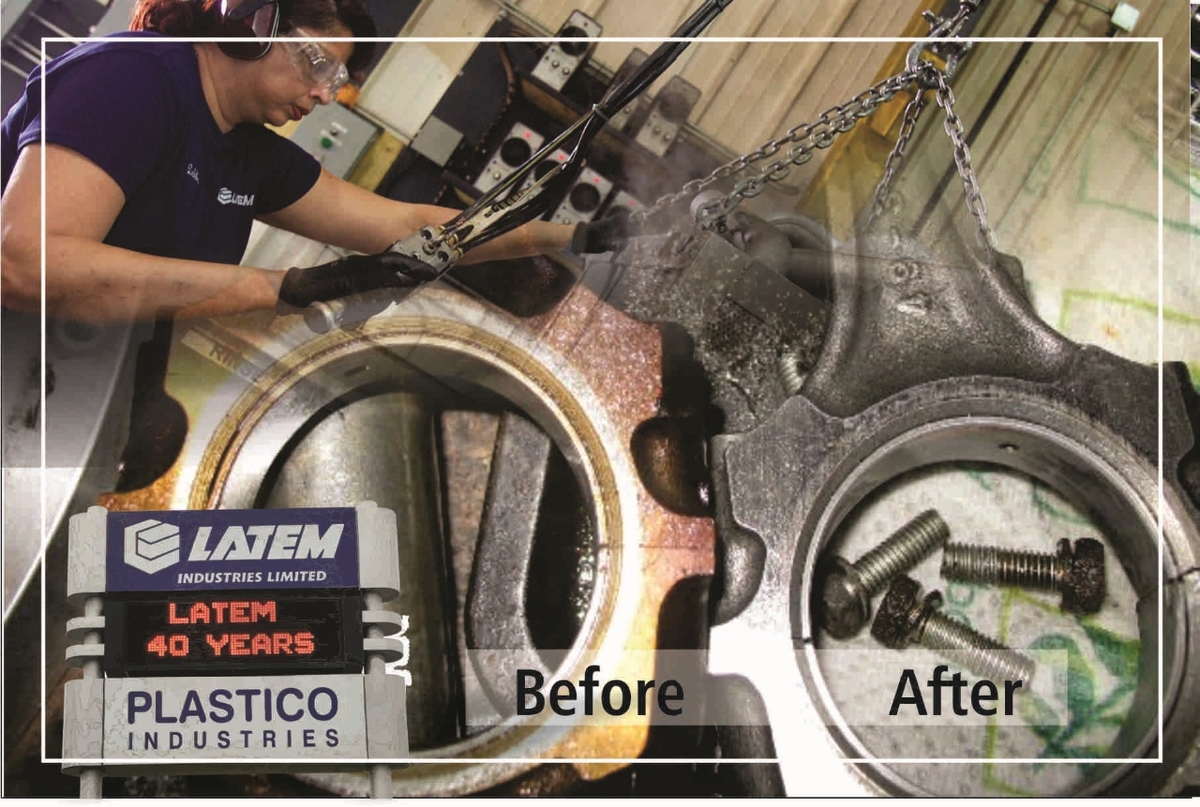 As you can see from that description, the washing of these parts is quite aggressive and highly effective. Also, thanks to that lack of part movement, it is ideal for more sensitive materials, such as aluminum or machined surfaces.
What Can Ultrasonic Cleaning Do?
Ultrasonic cleaning won't make you leap tall buildings, but it has gotten hundreds of our customers out of a jam, making us superheroes of a different kind.

Latem Industries relies on our ultrasonic department to wash parts caked with oil, grease, dirt, and rust. Depending on the size, weight, and geometry of a part, we can move an impressive volume of material through our system. We've cleaned parts as small as half an inch and some as long as four feet. We've seen some really ugly rust in our day, and removed some pretty thick grease.
We can process just about anything that is metallic. Over the last few years, we have expanded our operations to include cleaning resin products, some of which come with some pretty stringent cleaning specifications.
Latem Industries Set-up
Latem Industries has several tank configurations and tooling options, which makes us able to provide a premium method of cleaning. This gives us quite a bit of flexibility in setting up the most efficient ultrasonic process for a client's parts.
Our team of engineers is heavily involved in putting together the most efficient solution for each customer. They work very closely with both our lead hand and full-time ultrasonic operators to ensure consistency and process flow. That allows us to get a job done on time and on schedule, ensuring the client receives their cleaned parts back as soon as possible.
Those parts are usually bulk-packed back into the containers as we originally received them. However, if required, we are happy to discuss any special packing needs your company may require.
Latem Industries is a mass finishing company and while we welcome small volume work, our equipment moves large volumes of parts. Therefore, any work carries minimum charges. 
For more information on how our cleaning services can benefit your business, visit our site at www.latem.com.  Feel free to contact our Sales Manager, Dave Mattingly at 519-240--0739.
| | |
| --- | --- |
| | Latem Industries at 7:22 AM |
We don't get to play with crayons, brushes or paint, and we never work on canvas, yet, some might say (OK, we say it) that Latem Industries is the Picasso of Ontario's Mass Metal Finishers.
Latem Industries Studio
As you drive across Highway 401 through Cambridge, it's near impossible not to notice our most recognized piece of artwork, our sign (see below). This monument has been turning heads since the turn of the century, but Latem Industries has been processing massive volumes of metal parts since 1977. We got our start adding our 'artistic' touch to awards pieces for the family trophy business in London, Ontario. From there, we quickly grew into a mass metal finishing operation in Waterloo, then into a much larger, shared space, with our sister company in Cambridge. Our primary customer's, are now Ontario's automotive manufacturers.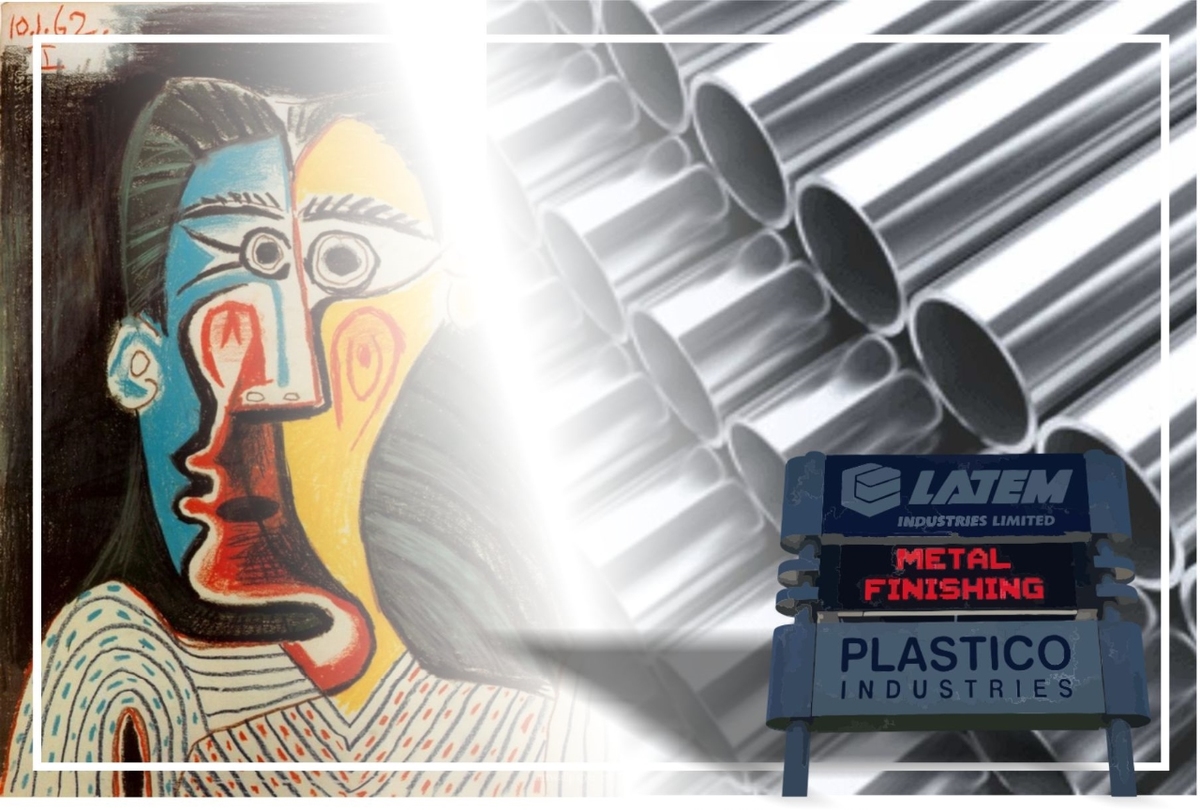 Some of Our Best Artwork
To achieve the finished pieces shown below, takes practice and skill. In more than one case, it took our team several trial runs, and some capital investments to bring about the desired surface finish.

Reinventing the wheel, so to speak, has become almost commonplace in our facility. Sure, every once in a while we run into a problem that we can solve with our eyes closed, but for the most part, the processing requires constant input, policing and interaction with our 'artists.'  Our processes, along with the compounds we manufacture in-house are 100% proprietary, protected to maintain the integrity of our business.
So What Makes Us Artists?
First off, it does make for a catchy blog title. But the truth is, the definition of an artist is 'a person skilled at a particular task or occupation', and we have the most skilled 'artisans' in the mass finishing business.
The processes we use to deliver the right finish are not as easily developed as some might think. We employ a team of Engineers, along with a production lead with more than 30 years of mass finishing experience, to determine the most efficient process for each part. Our knowledge in the finishing industry is unmatched.
We see ourselves as 'artists of the trade', innovators who will literally stop at nothing to find a solution to a problem commonly, and even not so often, found in manufacturing operations.
Why Latem Industries?
We take our artwork very seriously. We've been in the business for 40 years in 2017, and we continue to evolve as the needs of our customers evolve. We are constantly looking ahead, to determine what might be required of us in the future, expansion, new equipment and new processes to manage non-metallic parts for example. We're centrally located and easily accessible, just off the 401. And we get the immediacy to have your parts back to you ASAP.
| | |
| --- | --- |
| | Latem Industries at 5:34 AM |
Someone once suggested that choosing between a vibratory process and barrel tumbling is like trying to decide between a Toyota and a Honda. He said, "both will get you from point A to point B…in the end, it really comes down to preference." The two operations deliver similar results, but are very different. So much so that in many cases, if you took the same part and ran one batch in a vibe unit and the other in a tumbler, the end result would be considerably different.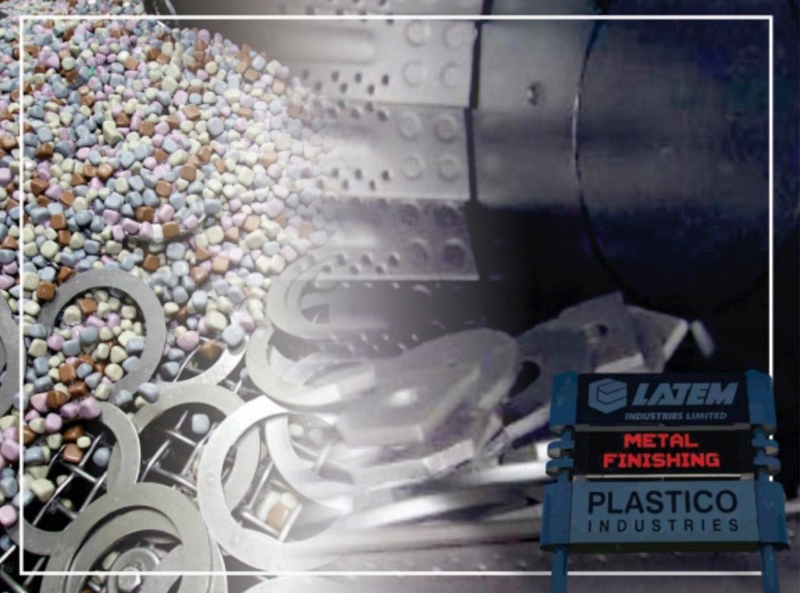 Knowledge is Key
Located in Cambridge, Ontario, Latem Industries processes millions of parts every week through our vibratory and tumbling departments, so we certainly have some ownership in this market. Our team manages well over a dozen pieces of vibratory and tumbling machines daily, each unit set to achieve a different result.  Not only is Latem Industries celebrating 40 years of mass finishing in 2017, we are very proud to have several employees who have spent 30 or more years with us. Our team has seen a lot, and it is their knowledge that we draw on to find an efficient and equitable solution for all parties.
Mass Finishing – Vibratory Style
Vibratory finishing involves a bowl or tub, partially filled with media and topped off with parts in need of processing. Equipment ranges in size, from single digit cubic foot machines to units that are well over 100 cubic feet. In this technique, our machines vibrate vigorously, while slowly moving the parts around the machine in a corkscrew pattern. The media brushes up against the parts to remove edges, burrs, dirt, oil, and rust. With the right media and compound selection, it can even polish parts.
Vibratory finishing is ideal for just about any type of metal, in either a soft or a hardened state.
Mass Finishing – Barrel Tumbling Style
Barrel tumbling, or machine tumbling, is a part-on-part process and is considerably more aggressive than vibratory finishing. The end result is often the same—edge break, dirt, oil and rust removal, and even clean to a bright finish—but it is best suited for smaller, harder metal parts.
Our Approach
For us, it never comes down to preference, nor has it ever been just about 'getting from point A to point B.'  There are too many possibilities in between those two stages for it to be that simple. Factors such as part geometry, weight, composition, incoming condition, and the next stage in the process all come into play when determining the best course of action. In the end, we focus on which process will deliver the best results, and yet also provide superior efficiency for our customer.
It's these specific processes that got Latem Industries its start back in 1977. The challenge then was to find the best way to polish up trophy pieces for the family business in London. Today, we're along the 401 in Cambridge and have grown substantially, but Latem is still in the mass finishing business. We still get the odd award or trophy topping to polish, but it is much more common for us to see truckloads of automotive parts.
Our business is all about solving problems in the manufacturing process, and even after 40 years, we continue to prove that point daily. If sharp edges, burrs, rust or even excessive dirt and oil is a problem, simply look for our sign on the south side of the 401 in Cambridge. Stop by or contact us through our website (latem.com) to quickly find out how we can be of service to your business.
| | |
| --- | --- |
| | Latem Industries at 6:16 PM |
True, Latem Industries in Cambridge is a mass metal finishing company, with strong ties to Ontario's automotive manufacturing industry. But while working with car parts has kept us in great shape the past 40 years, it isn't the only industry we serve.
Latem Industries is Pumping Iron
We've been known to flex a bit of muscle in the fitness industry as well. Over the last few years, we have had the pleasure of cleaning up a good volume of outdoor fitness products. Truckloads of parts have passed through our doors, and right onto one of our shot blasting lines, the final step before they are coated and put in place for the end user.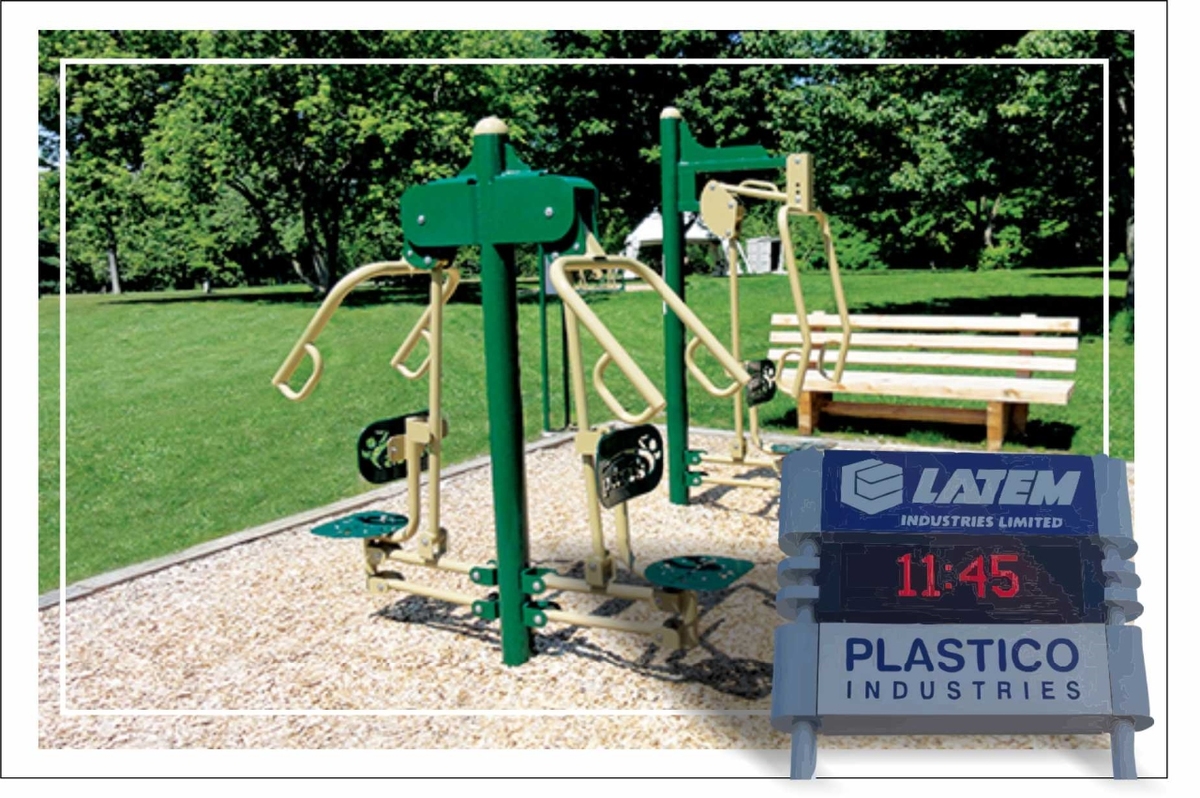 We've seen weight plates and barbells, and over in our ultrasonic department, we've even cleaned components for high end stationary bikes that were being refinished, and put back into production. Latem has removed burrs from the edges of tubes that went on to become handles for universal fitness machines. We've cleaned bins of iron elbows used on goalie nets in professional hockey. We worked with a small local manufacturer to clean and polish his high end stainless steel hockey skate blades. Some might say hunting is a form of fitness. Others might argue. Either way, Latem Industries has processed thousands of crossbow and rifle components.
You know, when you look back, some might say we've done it all. We say nah…we want more challenges, so bring 'em on!
Be Prepared
Preparation servicing is a key component to the success of our business. Depending on where a particular batch of parts is going next, we have a pretty decent selection of preparation processes, the most common being our shot blasting department. Blasting will rough up the surface, and therefore improve the adhesion of the coating to the substrate. Latem uses table units, tumble units, belt driven machines, hang lines and spin blasters to tackle issues for our customers.
If the formation of rust after we clean the metal is a concern, Latem Industries has many options for applying either a water or oil based inhibitor to protect the parts on their way to the next process.
Why Not Primer Coat Here?
One distinct advantage to sending your workout gear, or any other inventory of manufactured metal parts for that matter, to Latem, is our ability to prime the part before it is top coated. We are truly a single-source supplier, featuring two cohesive businesses under one roof. At the other end of our building is our sister company, Plastico Industries, coating experts in nylon, plastisol and A-coat. The latter coating is simply a black paint that will only bond to an iron substrate. It was developed to be a primer, making it yet another ideal solution before moving your parts on for the final topping.
We'll Help Keep You in Shape
We've been playing this game since 1977, that's forty years at the time this blog was written. We're not perfect, but we do feel we have perfected the art of mass metal finishing, and when it comes to quick and effective solutions, there is no better place to turn than Latem Industries.
Whether your problem is a small batch of rusted equipment, or trailer loads of new material in need of preparation before coating, we're the team to get it done.
You might say we'll pump you up!
| | |
| --- | --- |
| | Latem Industries at 8:20 PM |
Contributors
Latest Posts
Archive
2017

September

August

July

June

May

April

March

January
Tags
Everything