Steel surfaces can sometimes exhibit residual mill scale as a side effect of the production process. Though not harmful in and of itself, the presence of scale is detrimental in conditions where corrosion is likely to occur, and it must be removed before a workpiece can be given a protective coating.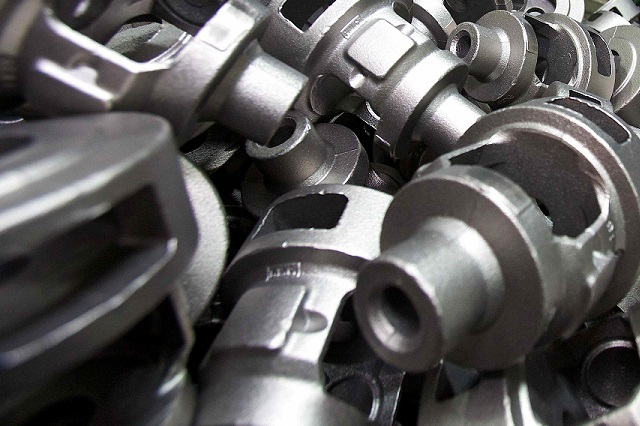 This post discusses the role of mill scale in the steel production and coating process, including the fastest way to remove mill scale from surfaces.
Identifying Mill Scale
Mill scale (often known simply as 'scale') refers to the thin, flaky texture that forms on the outer surface of hot-rolled iron oxides and metals. It is a by-product of manufacturing hot-rolled metal plates and sheets, occurring as the surface oxidizes during the heating, conditioning and hot rolling processes.
Scale has a distinctive blue-grey colour and a flaky or powdery consistency. It is not a continuous layer, but rather a thin, uneven coat (1mm thickness or less) of mixed iron oxides that chips easily on contact.
Unlike rust, which forms over a long period of exposure to oxygen and moisture, scale forms on all steel and iron products that are hot rolled. The only way to prevent its appearance would be to manufacture them in an inert atmosphere.
Mill scale is not in itself harmful to the workpiece. In fact, in the short term, a layer of scale helps to protect the metal's surface from corrosion and other negative atmospheric effects. The problem begins when the mill scale breaks – which, given its brittleness, is practicably inevitable during handling, storage or transportation.
Why Mill Scale Must Be Removed
Scale is very fragile, and the moment it cracks, it turns from a protective barrier to a detriment.
Mill scale is less reactive than the steel surface it covers, acting as a cathode to the more reactive material underneath. Once the scale coating breaks (which occurs easily) and moisture comes through, the presence of the scale iron oxide accelerates the corrosion process at the breakage point.
The presence of mill scale is also a hindrance to applying paint or powder coating, which adheres poorly to scale. Left in place, the scale will eventually chip and break the coating's surface, allowing moisture to penetrate.
It is wasteful to apply a protective coating over a workpiece covered with mill scale. For this reason, scale removal is an indispensable step in the pre-coating process.
Removing Mill Scale from Iron or Stainless Steel
To achieve a smooth, durable coating, mill scale must be removed from an iron or steel workpiece before application. This is true for powder coatings, paints and other finishing techniques meant to protect the surface from corrosion.
Shot Blasting, a method used to clean, strengthen and polish metal, is a fast and cost-effective way to remove mill scale. This service is normally carried out to prepare the surface of steel before applying any coating. Having the steel prepared by shot blasting is generally considered to be the most important factor affecting any corrosion protection system or coating.
At Latem Industries, our diverse line of wheel/suction shot blasting equipment includes monorail, tumble blast, swing table and conveyor to suit your blasting needs.
Latem carries a wide range of shot and grit to service your needs, including:
Scale Removal
Shot Peening
White Metal Cleaning
Rust Removal
Deflashing of Castings
Commercial Clean
Uniform Finish
Prep Prior to Paint
For further information on shot blasting, or to request a free quote for shot blasting in Southern Ontario, please contact us.
Imagine processing and shipping thousands of parts to your customer – only to discover your shipment was rejected due to rust.
Rust or corrosion is a significant issue in manufacturing facilities large and small, impacting resources and increasing operating costs. Rust is difficult to prevent and nearly impossible to anticipate on manufactured parts.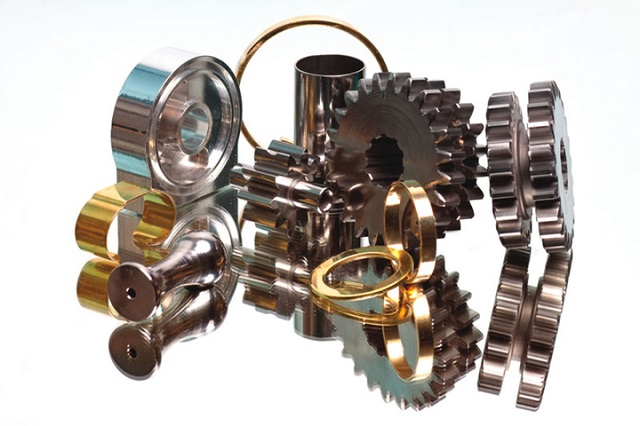 When rust occurs, leading manufacturers look to Latem Industries for metal finishing solutions. Here's how we can help.
So, What Exactly Is Rust?
Rusting is the common term for corrosion of iron and its alloys, such as steel.
Rust is an iron oxide (usually a red oxide) that forms when iron and oxygen react in the presence of water or air moisture. There are several types of rust that form under different circumstances and are distinguishable visually and by spectroscopy.
Surface rust can be spotted or flaky and does not protect the underlying iron, which enables the oxide to grow. With enough time, oxygen and moisture will eventually convert an iron part entirely to rust and disintegrate it.
How Latem Solves the Problem
Latem Industries uses various processes to remove rust or corrosion from processed parts:
The best process for removing rust from mass quantities of parts is often determined by the extent of the corrosion and the geometry of the part.
For minor rust problems around your home or workshop, you can try using this simple home solution: salt + lime. Sprinkle a little bit of salt on the rust, then squeeze the lime over the salt until it is soaking. Let the mixture sit for 2-3 hours and then remove the rust with the lime rind. This can also be done with a lemon, but we like the salt and lime a little more because they double as margarita ingredients.
Mass Metal Finishing Solutions for Rust or Corrosion
Latem (metal spelled backwards) has the capacity to clean away rust from millions of parts daily. Whether the part is the size of a thimble or as large as a sheet of steel, we have the best processes available to quickly and cost-effectively remove rust.
Once the rust is removed, we treat each and every piece with a rust inhibitor.
So, when rust impacts your operations, call Latem or use the easy Get a Quotation link on our web page.
Latem Industries has acquired two new systems to enhance and extend our parts washing services.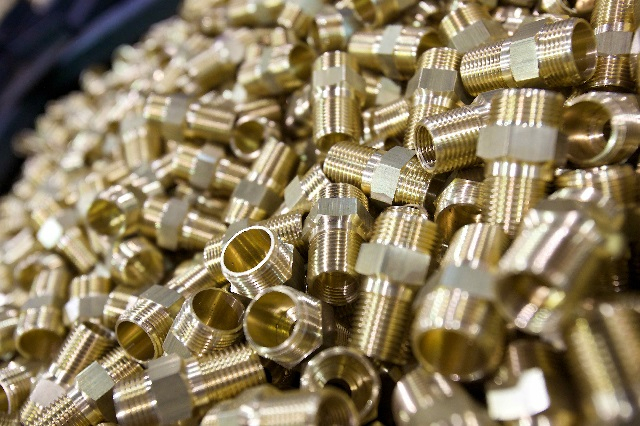 The Universal 81W cleaning system is a modular design parts washer that utilizes both ultrasonic cleaning and high-pressure immersion. It is suitable not only for removing oil from mass-produced parts but also for the fine cleaning of assembly parts.
In conjunction, we have also purchased our first particle analysis system: the Jomesa HFD4 (High Focal Depth) Cleanliness Analysis System. This state-of-the-art equipment is a fully-automated particle analysis system for measuring, counting and categorizing contamination on filter membranes. It can detect metallic, non-metallic, or fiber contamination at a microscopic level, allowing us to demonstrate our results with precision testing and proof of cleanliness.
We're eager to combine these two systems to meet and exceed your parts cleaning needs. These investments reinforce our pursuit of perfection in parts washing and ultrasonic cleaning.
The team at Latem Industries is proud to announce our recognition as an ISO 9001:2015 certified metal finisher. We've worked hard to implement processes and produce results that meet these rigorous quality standards.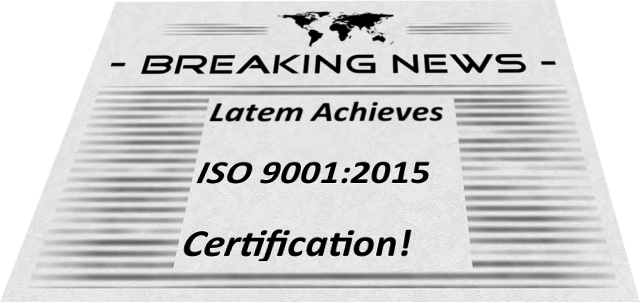 For Latem Industries (and our metal coating company Plastico Industries), ISO 9001:2015 certification means:
Latem Industries' top management demonstrates leadership and commitment to upholding a Quality Management System that meets ISO 9001:2015 standards.
Our Quality Management System comprehensively addresses risks, opportunities, changes and quality objectives.
We have plans and processes in place to meet our customers' requirements for our services.
All our employees have the training and resources they need to support our Quality Management System.
The roles and responsibilities necessary to uphold this commitment have been assigned, communicated and understood.
We continuously monitor, measure, analyze, and evaluate our Quality Management System with an aim to improve wherever we can.
Below, we'll explain why being an ISO 9001:2015 metal finisher matters to us and our customers.
ISO 9001:2015 Certification: What Does it Mean?
The ISO is the International Organization for Standardization, an independent international organization that sets quality, safety and efficiency standards.
These standards apply across all industries, products and services, including metal finishing. The ISO is recognized worldwide and endorsed by both the Standards Council of Canada (SCC) and the American National Standards Institute (ANSI).
ISO 9001:2015 is the latest revision to these standards. ISO 9001:2015 provides a clear roadmap to guide companies like Latem Industries in meeting (and surpassing) customer expectations and regulatory requirements.
Being ISO 9001:2015 certified is something that matters both to us and our customers. Internally, it demonstrates our commitment to the quality and consistency our customers expect. That means delivering exceptional metal finishing services and customer service that goes above and beyond what our customers expect.
When you see that a company has earned ISO 9001:2015 certification, you can trust that their promises are backed by a universal quality management process.
Latem's ISO 9001:2015 Certificate
How do you know if a company is ISO 9001:2015 certified? A Certificate of Registration like this one.
This certificate demonstrates that Latem Industries' Quality Management System and processes passed an independent audit by an accredited certification body. Our audit was conducted by The Registrar Company, a trusted certification body accredited by the ANSI-ANQ National Accreditation Board (ANAB).
ISO 9001:2008 vs. ISO 9001:2015
If you're already familiar with the previous standards set in 2008, you'll find few changes in the ISO's current criteria. What has changed is:
New structure (expanding from 8 clauses to 10)
Renewed focus on top-level accountability, involving the highest levels of management in implementing and maintaining ISO standards
Emphasis on risk management throughout the organization, using the system as a preventative tool that encourages continuous improvements to process
More flexibility for organizations like Latem Industries to develop ISO documentation in a format that meets our needs as a industrial metal coater
Alignment with other key management system standards
Work with a Certified Metal Finisher
Latem Industries is proud to produce results that meet internationally-recognized quality standards. Start working with an ISO 9001:2015 certified industrial metal finisher today.
Metal finishing is a necessary step in numerous Canadian manufacturing industries. The finishing process has a substantial impact on the function, appearance and longevity of manufactured metal parts. The decision on whether to use metal finishing services in Canada or outsource the job overseas can also impact the final product.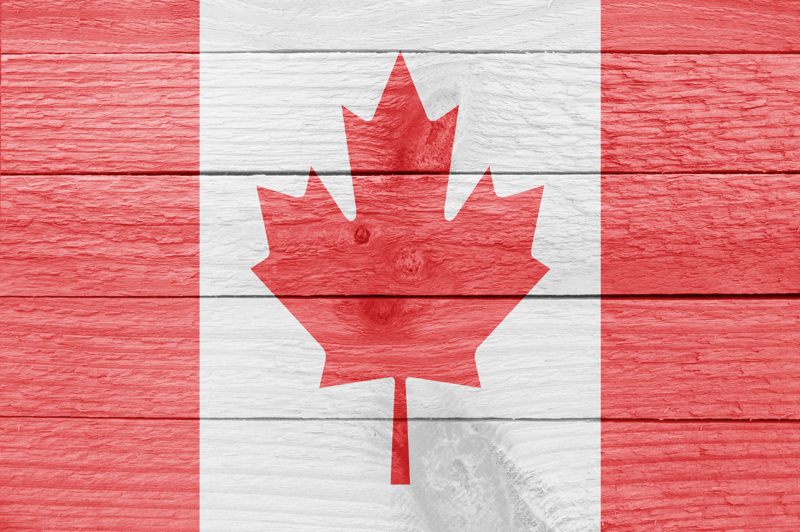 Why choose a Canadian metal finisher? For some manufacturers, the choice may ultimately be a financial once. But there are other factors to consider when weighing the benefits of Canadian metal finishing versus finishing overseas.
1. Lead Time Required for Metal Finishing
Many metal finishing operations overseas are fast and efficient, able to process mass quantities of parts in a short time. But having parts finished overseas will always require a much greater lead time. There are no "rush orders" when your parts are an ocean away.
Canadian metal finishers are more agile. The closer proximity to Canadian manufacturers means it's feasible to accommodate unexpected orders or last-minute changes. Thousands of parts go through our factory floor and out the door each day, and our customers know we can get the job done when time is of the essence.
2. Duties and Transportation Costs
At first glance, the cost of finishing parts overseas may appear more affordable than metal finishing in Canada. But there's more to it than the base cost of the finishing project.
Having parts finished overseas means greater transportation costs, especially when you're dealing with large quantities of heavy metal parts. Using a foreign finishing service also incurs duties that are non-existent when you do metal finishing in Canada.
In the current economic climate, it's hard to predict how duties and tariffs could change in the future, turning a lucrative overseas partnership into a financial headache.
Choosing a Canadian metal finisher provides far more clarity and stability in terms of cost.
3. Environmental Benefits
Today, the metal finishing and coating industries are more environmentally-friendly than ever before. However, they can still result in harmful by-products.
The metal finishing often follows a parts-washing process, which frequently involves the use of chemical solvents and cleaners. Depending on the finishing method of choice, the finishing process itself can produce wastewater, effluents, spent process solutions, and air emissions.
Here in Canada, metal finishers must conform to stringent industry standards and environmental regulations that ensure any waste is disposed of as safely as possible. Canadian metal finishers are also doing their part to achieve our provincial and national climate goals.
Unfortunately, this level of environmental protection is not a guarantee with metal finishers overseas.
4. Clear Communication
Email and VoIP technology has made it possible to communicate with foreign partners in an instant. Despite these advancements, miscommunication remains a problem for many Canadian manufacturers when it comes to outsourcing. The fact that you cannot see the finisher's operations first-hand means that errors and misunderstanding might not surface until it's too late to make changes.
Miscommunication can still happen in Canada, of course. But taking the barriers of language and distance out of the equation allows for smoother ongoing communication and more certainty for the manufacturer and metal finisher alike.
5. Canadians Get the Job Done Right
Fact is, there's no part of the metal finishing we can't do in Canada. Canadian manufacturers who choose local finishers enjoy the benefit of a skilled, stable business partner get the job done to order.
Over the years, Latem Industries has continuously improved and expanded our operations to meet our customers' changing needs. We're proud to be a Canadian metal finishing company that support numerous Canadian manufacturing industries. 
Mass finishing technologies like barrel tumblers and vibratory machines enable us to finish massive quantities of parts in a short time.
However, some customers raise concerns about the impact mass metal finishing will have on their products. Will barrel tumbling or vibratory finishing cause damage to metal parts?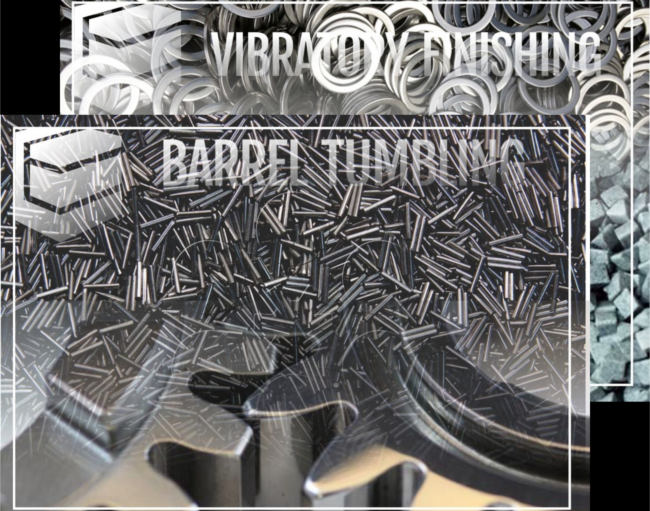 An experienced mass metal finisher will understand the measures one must take to avoid damaging the parts during the finishing process. These considerations include:
Choosing the correct finishing method for the part
Selecting an appropriate media
Filling the chamber with a proper media-to-part ratio
Adjusting machine settings
With proper preparation and media selection, metal parts should survive the barrel tumbling or vibratory finishing process unscathed — save for the imperfections the process is designed to remove.
Mass Metal Finishing: Vibratory Finishing vs Barrel Tumbling
Vibratory finishing and barrel tumbling are methods of preparing metal parts for coating. Both processes are widely used for polishing, burnishing, de-scaling, de-flashing, radiusing, and deburring services.
The difference between barrel tumbling and vibratory finishing is how the machines create the friction required to remove imperfections from the metal parts.
In barrel tumbling, the parts are placed in a tumbling barrel along with finishing media (small pieces of metal, ceramic, or other materials) and compounds (like cleaners and polish). The barrel rotates at a set speed, causing the parts inside to tumble against the media and each other.
With vibratory finishing, the parts, media and compounds are placed into a tub, and instead of spinning like a barrel tumbler, the tub vibrates rapidly. The vibration causes the parts and media to rub together.
For some parts, the force of barrel tumbling is necessary to get a good, clean finish; in other cases, barrel tumbling is too harsh, even with a lighter choice of media. Vibratory finishing is generally easier on parts than barrel tumbling. The correct choice depends both on the part and the desired finish.
Choosing the Correct Finishing Method
The shape and size of the metal parts in question is a significant factor when choosing the correct finishing method that won't cause damage.
Simple shapes, like spherical and cube-like parts, can often withstand barrel tumbling with no risk of damage. More delicate parts (with thin pieces, small details, protrusions or openings) tend to be better-suited to a vibratory machine.
Selecting an Appropriate Media
To produce a quality finish, the finishing media must be able to reach all surfaces of the part without causing damage or becoming lodged in gaps or crooks. There is a wide variety of finishing media available for all different types of parts and finishes, the most common of which are made of steel, ceramic, or plastic.
Lighter, smaller media are usually more appropriate for delicate parts, while sturdy parts can go into the barrel with larger, heavier materials.
Media-to-Part Ratio
In addition to rubbing against the parts to remove imperfections, media acts as a cushion that prevents parts from hitting each other too forcefully inside the machine. If there is not enough media between them, the parts will collide and potentially take damage during the finishing process. Delicate parts call for a higher media-to-part ratio.
Machine Settings
Barrel tumblers have adjustable rotation speed, and vibratory machines can vibrate faster or slower depending on the machine's settings. The person operating the machine must choose settings that fit the job.
Barrel tumbling is a mass metal finishing technique that can be used to achieve a number of surface finishes. It involves placing an unfinished metal piece into a horizontal barrel, along with cleaning compounds and finishing media, and using centrifugal force to work a clean surface. The benefits of barrel tumbling make it the ideal technique for manufacturers that need consistent results fast.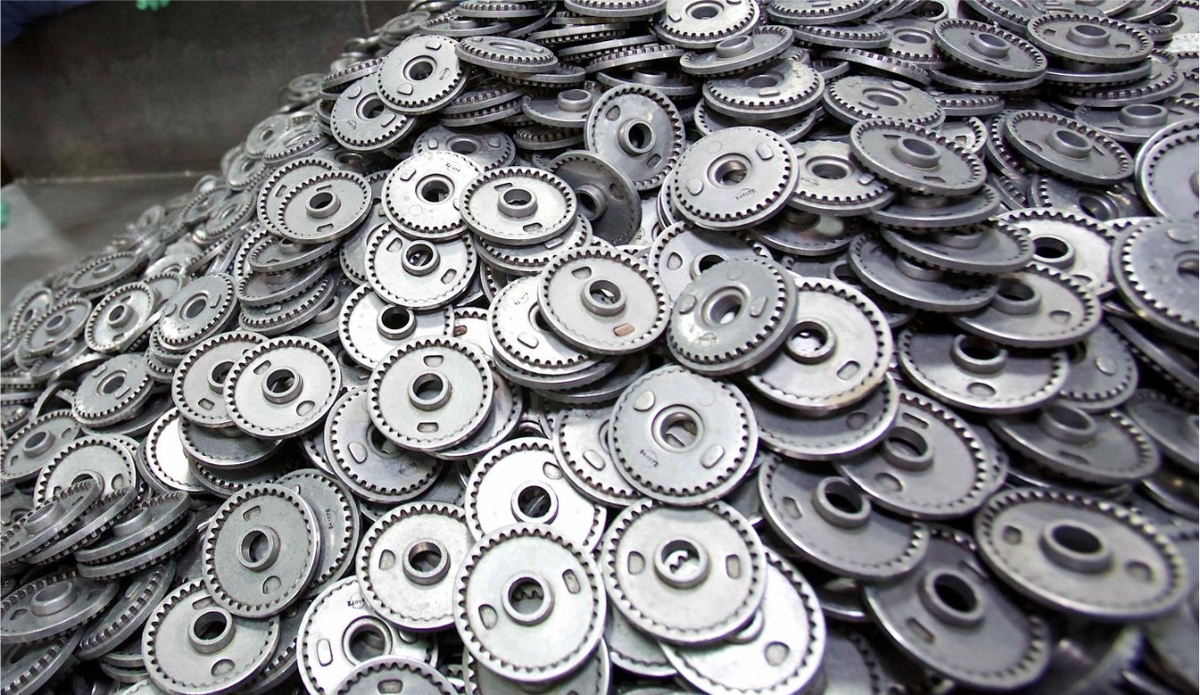 1. Consistency
Consistency is a key aim in mass production, but metal parts don't always come off the line looking entirely uniform. It is not only a matter of appearance, but function, as sharp edges and other deficiencies can impact the performance of the part.
The barrel tumbling process is an efficient way to smooth imperfections that stand in the way of a consistent batch. Mass metal finishing delivers far more consistent results than polishing by hand.
If you and your purchasers demand perfection of your parts, barrel tumbling is the way to go.
2. Speed
Need a fast finish? Barrel tumbling can keep pace with even the leanest production schedules. In fact, Latem processes millions of parts through our vibratory and tumbling departments each week.
Depending on the part in question, a complete barrel tumbling cycle can take between just six and 24 hours, and the consistency of this technique means you won't have to watch the clock.
3. Versatility
Another benefit of barrel tumbling is the equipment's versatility. We can calibrate barrel tumbling machines to achieve many different results, from mirror-finishes to edge breaking to rust and oil removal. The choice of finishing media, additives (like cleaners and rust inhibitors) can also be used to fine-tune the end product.
We use dozens of barrel tumbling machines here at Latem, and each is set up to attain a different finish.
4. Mass Finishing
Our barrel tumbling equipment is designed to process a massive volume of parts as efficiently as possible. The technique allows one to process dozens of orders at once with little handling required. Using barrel tumbling, even a modestly-sized team can finish swaths of parts in a short time.
5. Toughness
Barrel tumbling is tough. The technique is considerably more aggressive than vibratory finishing, making it ideal for those smaller, harder metal pieces that need serious work. It is possible to vary the impact of the process by adjusting the equipment and finishing media, but on the whole, barrel tumbling is suited to tougher mass metal finishing jobs.
There are other things to consider when choosing between vibratory finishing and barrel tumbling, of course. The weight and geometry of the part, as well as its present condition and the desired finish, are also factors. As experts in both techniques, the Latem Industries team can advise you on which metal finishing method will best meet your demands.
Latem Industries has been in the metal finishing business for over 40 years. What started polishing trophies for the family business grew into the mass finishing and deburring service of choice for manufacturers across North America.
We've serviced a huge variety of parts over the years and had the opportunity to work with all kinds of industries. These are just a few of the industries that use vibratory finishing.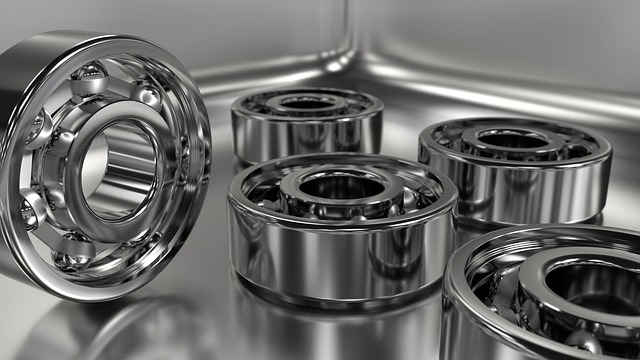 What is Vibratory Finishing?
Let's start from the top: what is vibratory finishing? In short, it's a metal finishing technique that uses cyclical movement to remove sharp edges and rough surfaces from manufactured metal parts.
To do this, we place the parts in a bowl or tub along with a large volume of abrasive media (plus water, soap or rust inhibitors in some cases), then fire up the machine. The tub turns and vibrates, causing the media to rub against the part to take the edges off. Edge breaking, burnishing, cleaning, deburring, and polishing are among the metal finishing techniques achievable with vibratory finishing!
Depending on the application, cycle times can vary from just fifteen minutes to as long as five hours! Latem Industries has over 80,000 square feet dedicated to our mass metal finishing and specialty coating services, allowing us to process large volumes of parts in a single load. We churn out thousands of finished parts every week!
Industries that Use Vibratory Finishing
We couldn't possibly name every industry we've worked with, but here are a few of the notable industries that use vibratory finishing to put the final touch on their products.
Automotive Industry
It's no coincidence that our mass metal finishing facilities are located in the heart of Canada's automotive industry. Southern Ontario is home to five significant auto and light truck assembly plants and over 600 independent auto parts facilities.
This sector is a vital cog in the country's economic engine, and Latem is proud to have provided vibratory finishing services to the automotive industry for decades. The auto industry remains one of our largest clients and partners to this day.
Sports Industry
Another of our notable clients serves as a supplier to the world's premier hockey leagues, including a few you may have heard of — the NHL and the AHL. Our vibratory finishing services help to ensure their products meets the demand of high-stakes hockey. Latem has serviced the metal channels used to hold hockey boards in place, iron elbows on goalie nets, and (of course) stainless steel skate blades.
Fitness Industry
Latem Industries has also done the heavy lifting for manufacturers of indoor and outdoor fitness equipment, like stationary bikes, weight plates, and universal fitness machines. Our work with the fitness industry has ranged from vibratory finishing of machine handles to ultrasonic cleaning of smaller components. Our sister company, Plastico, has also worked in this area, providing powder coating services for manufacturers of outdoor exercise and playground equipment.
Does Your Industry Use Vibratory Finishing?
While Latem Industries specializes in mass metal finishing, we also service smaller batches of parts in some circumstances. Get in touch to learn more about how we can help you gain an edge in your industry!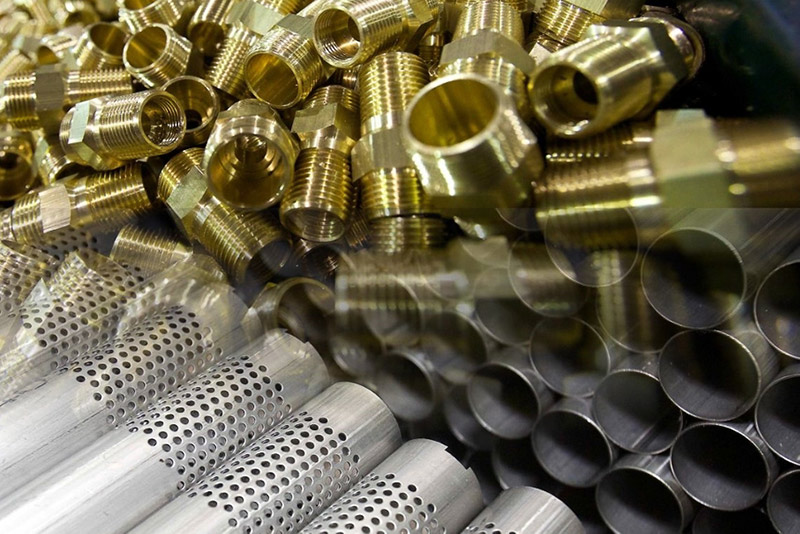 When given the proper protective coating, metal parts can function more effectively and last much longer. However, before the coating process can start, an important preliminary procedure is necessary. As the effectiveness of the coating depends greatly on the quality of the surface, not performing pre-treatment means the surface is in less-than-optimal shape. That leaves the metal open to corrosion, adhesion, flash rusting, weld pullaway, and impact resistance issues, the very problems that proper coating prevents. Here are five common pre-treatment steps to prepare metal parts for coating.
Disassembly
Many different types of parts pass through our facility every year. Some are single pieces, while others consist of several different components. In most cases, the latter requires disassembly, because the coating process will not benefit each part (or could even damage some).
Cleaning
Just as you would not paint a dirty surface in your home, some parts need to undergo cleaning before coating begins. Pressure washing and ultrasonic cleaners are very effective methods. Extra care is necessary when using cleaning solutions as some metals are especially sensitive. Exposure to the wrong chemicals can create damage that is not visible to the naked eye, but serious enough to compromise both the coating process and the life/utility of the part.
Our sister company, Plastico Industries, uses proprietary cleaning compounds that produce excellent results, while also being environmentally friendly.
Stripping
Even after cleaning, it may be necessary to perform this additional step to ensure an entirely clean surface. Some parts are not new and already have remnants of a previous coating still on them. It is necessary to strip any remaining bits of paint, plastic or another form of finish before applying the new coating. Failure to do so means the new layer will not properly adhere.
Outgassing
The idea is to make sure you reach bare metal before the coating process begins; outgassing is another way to achieve this. It is not obligatory for all parts, but ones made of cast aluminum or cast iron tend to be more porous. That can allow oil and other contaminants to get inside. Applying the coat with those materials still present undermines the part's ability to perform and last the expected lifespan.
Outgassing involves baking the part in an oven at a temperature that causes the oils to burn off. There is often some smoke generated as a result.
Shot Blasting and Shot Peening
Shot blasting involves the high-speed projection of steel shot at the material chosen for coating. The shot permeates the surface, and this dislodges the foreign matter. The blasting media used varies depending on the type of metal being treated and the desired finish.
Shot peening will also clean the surface of parts scheduled for coating. With this process, the shot performs the same function as a ball-peen hammer. Both of these processes have the added benefit of strengthening the metal, thus reducing the likelihood of corrosion, cracking, and stress failure.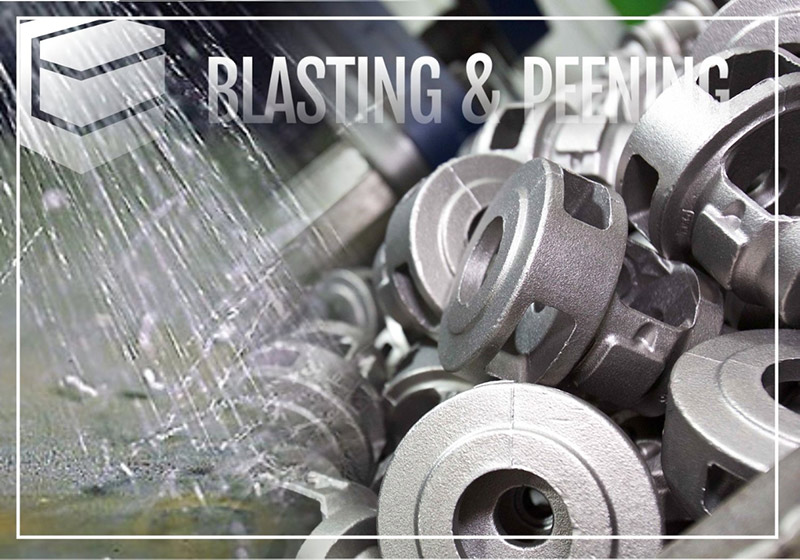 Shot blasting and shot peening are common processes in the manufacturing world. If the industry uses metal parts, chances are it relies on shot blasting and peening to make things work.
What is the difference between shot blasting and shot peening? While similar, the two are distinct processes with different goals. Read on to learn what sets them apart.
What is Shot Blasting?
Manufactured metal parts aren't ready for use right out of the mould. They often need a coat of paint, powder coating, or welding work. But before this can happen, the surface of the metal part must be clean.
Shot blasting prepares metal parts for further processing like painting or powder coating. This step is necessary to ensure the coat adheres properly to the part. Shot blasting can clean off contaminants like dirt or oil, remove metal oxides like rust or mill scale, or deburr the surface to make it smooth.
How Shot Blasting Works
Shot blasting involves shooting a high-pressure stream of abrasive material (also known as shots or blasting media) against the surface of a metal part. Depending on the application, the shots may be propelled by a pressured fluid (like compressed air) or a centrifugal wheel (known as wheel blasting).
The shape, size and density of the shots will determine the final results. Types of metal abrasives used in shot blasting include steel grit, copper shots, and aluminum pellets. Other methods of shot blasting use silica sand, glass beads, synthetic materials like sodium bicarbonate (baking soda), and even agricultural materials like crushed kernels.
What is Shot Peening?
To explain shot peening, one must first understand the general notion of peening. It is possible to strengthen the material properties of metal by applying stress to its surface. This expands the surface of the metal, creating a layer of compressive stress and relieving tensile stress in the piece.

Working the surface of metal to increase its strength is called peening. The traditional method involves striking the metal with a ball-peen hammer, which is inefficient in a large-scale manufacturing setting. Today, most industries employ mechanical shot peening instead.
How Shot Peening Works
Shot peening and shot blasting both involve shooting a stream of material against the part's surface. The biggest difference between shot blasting and shot peening is the end result. Shot blasting uses abrasives to clean or smooth the surface to prepare it for processing; shot peening uses the plasticity of metal to prolong the life of the part.
In shot peening, each shot acts as a ball-peen hammer. The process makes the surface of the metal part stronger and more resistant to cracks, fatigue, and corrosion. Manufacturers can also use shot peening to give the piece a textured surface.
Like with shot blasting, the choice of shot depends on the application. Shot peening usually involves steel, ceramic, or glass shots. The material is reusable, making it an efficient and cost-effective process for strengthening metal parts.
Shot blasting and shot peening are both critical steps in the metal manufacturing process. Often, a part will undergo both before it's ready for use.
Contributors
Latest Posts
Archive
2019

2018

November

October

September

August

July

June

May

April

February

January

2017

December

September

August

July

June

May

April

March

January
Tags
Everything
Parts Washing
Shot Blasting and Peening
Tumbling
Vibratory Finishing